MACP after 4 Years of Service Supreme Court's Decision – Staff Side to conduct Dharna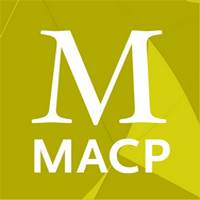 MACP after 4 Years of Service Supreme Court's Decision – Staff Side to conduct Dharna – All India Audit & Accounts Association circular
MACP after 4 Years of Service Supreme Court's Decision – Staff Side to conduct Dharna AIAAA circular dated 31.10.2017
ALL INDIA AUDIT & ACCOUNTS ASSOCIATION
CSV WARRIER BHAWAN
15/1089-90, VASUNDHARA, VASUNDHARA (P.O.), Dt.
GHAZIABAD (U.P), PIN-201012
Ph: 01202881727/98681 45667
E-mail: [email protected]
Website: www.auditflag.blogspot.com
Reference: AIA/Circular-25/2017
Dated: 31st October 2017
To
Unit Secretaries,
Members & Spl. Invitees – NE &
Members of Women's Committee
Dear Comrades,
LAUNCH A MASS CAMPAIGN ON GRANT OF GP 5400
ON COMPLETION OF 4 YEARS OF SERVICE
As the issue of grant of GP 5400 (Pay Matrix 9) to AAOs of IA&AD and other Organised Accounts is being delayed for unsound reasons – this delay is as good as denial – it is time for us to mount pressure on the government through organisational means.
The HQr call upon all units to mobilise the AAOs and submit individual memorandum addressed to the Prime Minister of India, through proper channel. Draft memorandum is given elsewhere.
Each Unit may ensure that the memorandum is signed in two copies, one to be submitted through proper channel and the other may be sent to HQr. to be submitted by the HQr directly to PMO.
This may kindly be completed by 15th November 2017 and the individual signatures may be submitted to HoD (and sent to HQr.) after holding lunch hour meeting on 16th November 2017. (Each Unit leadership may collect the signed copy from each member and submit to HoD with a covering letter in Association letter head with a request to forward it to the PM).
ENSURE MASS PARTICIPATION ON 10TH NOVEMBER IN THE 'MAHA PADAV' AT NEW DELHI
All the Units may ensure to fulfill the quota prescribed for the 3-day Dharna on 9th, 10th and 11th November 2017 at New Delhi being organised by 10 Central Trade Unions in pursuance of 12 point charter of demands (For quota, please see Circular 22). Kindly ensure that we assemble in large numbers.
Campaign might be conducted in all units about the Dharna and the demands. Wide publicity may be given to the 3 Dharna.
REMIT HQr QUOTA, SPECIAL FUND
The 47th Conference of All India Audit & Accounts Association decided to revise the rate of HQr quota to Rs 12/- per member per month (Rs 144 per annum per member).
Hope all the units have amended the constitution accordingly and revised rate of subscription is being collected. All the Units are requested to remit the HQr quota at the revised rate for six months upto October without any delay – latest by 15th November 2017.
All the Units are also requested to provide a copy of the audited accounts for the year 2016-17 to HQr by 15th November 2017.
Good number of Units are yet to remit the Special fund for which the call was given by the 47th Conference, re-iterated by Allahabad CWC meeting. The same may be remitted by 30th November 2017.
With greetings,
Yours fraternally
M. S. Raja
Secretary General
Source : auditflag