7th Pay Commission Calculator for new pay and allowances with Arrears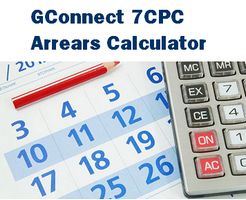 7th Pay Commission Calculator for new pay and allowances with Arrears and deductions – Find your Pay Level and Index in New 7th CPC Pay Matrix, and calculate Basic Pay, HRA, TA, NPA etc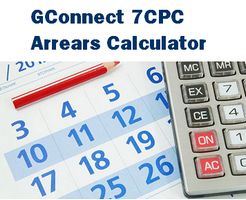 7th Pay Commission Calculator – All Central Government Employees, Railway Employees, Defence Personnel and Pensioners eagerly await the implementation of 7th Pay Commission recommendations which is likely to be notified next month.
Based on the recommendations of 7th Pay Commission we have come up with an online tool to calculate 7th Pay Commission pay, allowances and arrears after deduction of CGEGIS and NPS.
Note: This 7th Pay Commission Calculator calculates New DA from July 2016 as 2% (CPI from July 2015 to April 2016 indicates 6% or 7% increase in DA from July 2016 for pre-revised pay and 2% from July 2016 after implementation of 7th Pay Commission)
Checkout this GConnect Article : DA from July 2016 set to increase by 6% or 7%
How to Use 7th Pay Commission Calculator ?
1. Select present 6CPC Pay Band / Grade Pay to which you belong to presently
2. Enter your present 6CPC pay in pay band (Do not include your grade pay)
3. Select present HRA Rate
4. Select City in which you are presently working for the purpose of TA Rate
5. If you are eligible for Double TA (applicable to physically challenged employees) select the option yes.
6. Select Yes option if you are eligible for TA of Rs. 7000 (Applicable to employees who are in the GP of Rs. 10,000 and eligible for official Car)
7. Select Yes if you are entitled to NPA (Non-Practicing Allowance)
8. Select Yes if you are covered by NPS
9. Finally Select the month up to which arrears of pay and allowances is to be calculated
Then Click Calculate Arrears button. Now this online tool would display the following
1. New 7th Pay Commission Pay,
2. Your new level and index in the 7th CPC Pay Matrix
3. Arrears if new HRA is is paid from 1st January 2016 after necessary deductions such as NPS Contribution, CGEGIS etc.
4. Arrears if new HRA is paid from the date of implementation
5. Month wise Pay drawn and Pay due statement
6. Display of your fitment in the new 7th Pay Commission Pay Matrix
Want to know more about 7th Pay Commission Pay Structure, Pay Fixation Method and fitment formula? Checkout this link
Click here to know the details of new HRA recommended by 7th Pay Commission
Click here to get the more information about Transport Allowance recommended by 7th pay Commission
Click here to get the Level wise CGEGIS Monthly deduction and Insurance amount proposed by 7th Pay Pay Commission
7th Pay Commission Latest News and Information
NJCA, the joint body of Staff Side Associations / Unions has announced to go ahead with the indefinite strike from 11th July 2016 against Govt's inaction and failure to convene meeting with staff side for 7th pay Commission related negotiations.   It is expected that Govt may come out its decision on implementation of 7th Pay Commission before this date.
Click here to read the strike notice issued by Confederation of Central Government Employees and workers
7th Pay Commission Latest News – Govt likely to accept 7th CPC recommendations before 11th July 2016 – Confederation
Disclaimer: Estimation of new pay and arrears by this online tool is only approximate and on the basis of pay, allowances and date of effect recommended by 7th Pay Commission. Actual Pay and date of effect of the same will be known only after Govt implements 7th Pay Commission recommendations