Court cases in which DOPT is a proforma party
DoPT instruction on dealing with Court Cases in which DOPT is made as proforma party by the Government Employees and Associations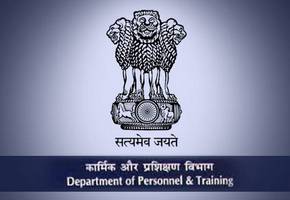 V. VIDYAVATHI
JOINT SECRETARY
Tel.: 011-23094276
GOVERNMENT OF INDIA
DEPARTMENT OF
PERSONNEL & TRAINING MINISTRY OF PERSONNEL,
PUBLIC GRIEVANCES AND PENSIONS
NORTH BLOCK NEW DELHI-110001
D.O.No.5/2/2016-Estt.(Pay.II)
New Delhi, Dated 15th February, 2016
Dear Sir
A large number of court cases are filed by Government servants and various employees associations pressing for demands which are generally administrative in nature and could be decided by the administrative Ministries/ Departments concerned, in accordance with policy/instructions issued by DOP&T. However, in a majority of such cases, DOP&T is made a proforma party despite the fact that primary action is required to be taken by the administrative Ministry/Department where the petitioner/employee is working or has last worked.
2. Instructions have been issued that in all such cases a unified stand on behalf of Government of India is required to be taken by the concerned administrative Ministry/ Department vide DOPT's OM No.20036/23/88-Estt.(D) dated 6th January, 1989, Cabinet Secretariat's DO letter No.6/1/1/94-Cab dated 25.02.1994 and Department of Expenditure's OM No.7(8)/2012-E.III(A) dated 16.5.2012. The administrative Ministries/ Departments are further required to take action to get the name of this Department deleted from the list of Respondents.
3. Inspite of the above position, it is observed that in many cases, DOPT is being made the Contemner where such cases end as Contempt Cases and/or DOPT's not informed about any developments in the cases.
4. This letter is to request the Ministries/Departments to comply with the instructions as detailed in Para 2 above. It is also requested that the status of all such cases, wherein DOP&T has initially been made one of the Respondents is sent to this Department by 29th February, 2016.
Yours sincerely,
(V. Vidyavathi))
Download DoPT circular No.5/2/2016-Estt.(Pay.II) , dated 15.02.2016