Age relaxation for widows for employment in Government and Central PSUs
Ministry of Women and Child Development is considering taking up a proposal for age relaxation for widows for employment in Government and Central PSUs
Ministry of Women and Child Development has issued a press release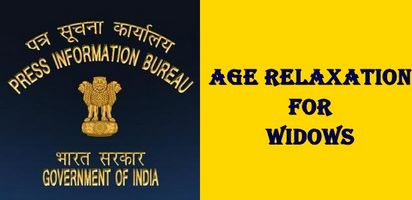 Age relaxation for widows

The Ministry of Women and Child Development is considering taking up a proposal for age relaxation for widows for employment in Government and Central PSUs. The Ministry is also considering moving a proposal for tax rebates for single women who are having children. These are at a preliminary stage and formal proposals have not yet been prepared.

This information was given by the Minister of Women and Child Development, Smt Maneka Sanjay Gandhi in reply to a question in the Rajya Sabha today.