Deputation or Foreign Service of officers of CSS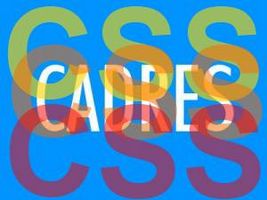 Deputation / Foreign Service of officers of CSS – Revised instructions regarding – DoPT OM dated 13.04.2018
Department of Personnel & Training OM regarding Deputation or Foreign Service of officers of CSS
F.No.7/10/2016-CS-I(A))
Government of India
Ministry of Personnel, Public Grievances and Pension
Department of Personnel & Training
CS-I (A) Section
Lok Nayak Bhawan, New Delhi
Dated 13th April, 2018
OFFICE MEMORANDUM
Subject : Deputation/Foreign Service of officers of CSS – Revised instructions regarding
Reference is invited to this Department's O.M. No.2/2/2010-CS-I() dated 18.08.2010 on the subject noted above.
2. In respect of deputation by a CSS officer, para 2.2. of this Department's aforesaid O.M. dated 18.08.2010 states as under:
"A CSS officer shall be eligible for deputation/foreign service to any post in Central or State Government, Central/State Government organizations/Government of UTs/Government of UTs organizations/Autonomous bodies/Trusts, Societies, PSUs etc., only after he/she has completed 9 years of service and is clear from the vigilance angle. The 9 years of service clause, however, will not apply to posting in the personal staff of Ministers".
3. It is reiteriated that the above clause is still in force and all the Ministries/Departments are, therefore, requested to take note of the above clause while forwarding the applications of CSS officers for deputation posts.
(K. Srinivasan)
Under Secretary to the Government of India
Read / Download Deputation / Foreign Service of officers of CSS – Revised instructions regarding – DoPT OM F.No.7/10/2016-CS-I(A)) dated 13.04.2018