7th Pay Commission Pension Calculator for Central Government Pensioners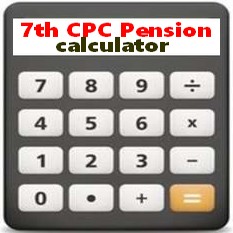 7th Pay Commission Pension Calculator for Central Government Pensioners and Railway Pensioners – 7th CPC Pension Calculator applicable to Pre-1986 Pensioners / Family Pensioners, Pre-1996 Pensioners / Family Pensioners, Pre – 2006 Pensioners / Family Pensioners and Post 2006 Pensioners / Family Pensioners
Update: 02.05.2016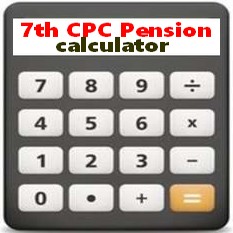 Update 22.11.2015: 7th Pay Commission has submitted its report.  It has recommended that all the civilian personnel including CAPF who retired prior to 01.01.2016 (expected date of implementation of the Seventh CPC recommendations) shall first be fixed in the Pay Matrix being recommended by this Commission, on the basis of the Pay Band and Grade Pay at which they retired, at the minimum of the corresponding level in the matrix.
(i) This amount shall be raised, to arrive at the notional pay of the retiree, by adding the number of increments he/she had earned in that level while in service, at the rate of three percent. Fifty
percent of the total amount so arrived at shall be the revised pension.
(ii) The second calculation to be carried out is as follows. The pension, as had been fixed at the time of implementation of the VI CPC recommendations, shall be multiplied by 2.57 to arrive at an alternate value for the revised pension.
Pensioners may be given the option of choosing whichever formulation is beneficial to them.
 Concordance table as per OM dated 28.01.2013
Pay scale w.e.f.1.1.1986
Post/ Grade and Pay scale w.e.f. 1.1.1996

Corresponding 6th CPC Pay Bands and Grade Pay

750-12-870-14-940
2550-55-2660-60-3200
4440-7440 GP -1300
775-12-871-12-1025
2610-60-3150-65-3540
4440-7440 GP 1400
775-12-871-14-955-15-1030-20-1150
2610-60-2910-65-3300-70-4000
4440-7440 GP -1600
800-15-1010-20-1150
2650-65-3300-70-4000
4440-7440 GP -1650
825-15-900-20-1200
2750-70-3800-75-4400
5200-20200 GP -1800
950-20-1150-25-1400950-20-1150-25-1500
1150-25-1500
3050-75-3950-80-4590
5200-20200 GP –
1900
975-25-1150-30-1540975-25-1150-30-1660
3200-85-
4900
5200-20200 GP –
2000
1200-30-1440-30-18001200-30-1560-40-2040
1320-30-1560-40-
2040
4000-100-
6000
5200-20200 GP –
2400
1350-30-1440-40-1800-50-22001400-40-1800-50-2300
4500-125-7000
5200-20200 GP –
2800
1400-40-1600-50-2300-60-26001600-50-2300-60-2660
5000-150-8000
9300-34800 GP –
4200
1640-60-2600-75-2900
5500-175-9000
9300-34800 GP -4200
2000-60-2120
6500-200-6900
9300-34800 GP -4200
2000-60-2300-75-32002000-60-2300-75-3200-3500
6500-200-10500
9300-34800 GP –
4200
2375-75-3200-100-35002375-75-3200-100-3500-125-
3750
7450-225-11500
9300-34800 GP –
4600
2500-4000
7500-250-12000
9300-34800 GP -4800
2200-75-2800-100-40002300-100-2800
8000-275-13500
9300-34800 GP -5400
2200-75-2800-100-4000
8000-275-13500 (Group A Entry)
15600-39100 GP -5400
2630/- FIXED
9000
15600-39100 GP -5400
2630-75-2780
9000-275-9550
15600-39100 GP -5400
3150-100-3350
10325-325-10975
15600-39100 GP -6600
3000-125-36253000-100-3500-125-45003000-100-3500-
125-5000
10000-325-
15200
15600-39100 GP –
6600
3200-100-3700-125-4700
10650-325-15850
15600-39100 GP -6600
3700-150-44503700-125-4700-150-5000
12000-375-16500
15600-39100 GP -7600
3950-125-4700-150-5000
12750-375-16500
15600-39100 GP -7600
3700-125-4950-150-5700
12000-375-18000
15600-39100 GP -7600
4100-125-4850-150-53004500-150-5700
14300-400-18300
37400-67000 GP -8700
4800-150-5700
15100-400-18300
37400-67000 GP -8700
5100-150-57005100-150-61505100-150-5700-200-6300
16400-450-20000
37400-67000 GP –
8900
5100-150-6300-200-6700
16400-450-20900
37400-67000 GP -8900
4500-150-5700-200-7300
14300-450-22400
37400-67000 GP -10000
5900-200-67005900-200-7300
18400-500-22400
37400-67000 GP -10000
7300-100-7600
22400-525-24500
67000-79000 GP -NIL
7300-200-7500-250-8000
22400-600-26000
75500–80000 GP -NIL
7600/- FIXED7600-100-8000
24050-650-26000
75500–80000 GP -NIL
8000/- FIXED
26000(FIXED)
80000(FIXED) GP -NIL
9000/- FIXED
30000(FIXED)
90000(FIXED) GP -NIL
Update: 02.05.2016
7th Pay Commission Pension Calculator