7th Pay Commission seeks one month extension to submit its report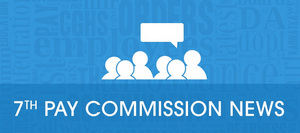 7th Pay Commission seeks one month extension for submitting its recommendations – 7th CPC report falls due by end of August 2015 – Pay Commission report likely to be submitted before end of September 2015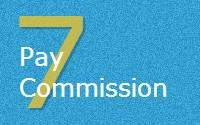 According to media reports, 7th Pay Commission has sought for extension of time limit to submit its report to Govt. It is reported that request for extending Pay Commission time limit by one month has been forwarded to Finance Ministry by Hon'ble Justice .A.K.Mathur.
As per the report, Recommendation by 7th CPC for reducing retirment age of Central Government Employees is only a rumour and Pay Commission has no such proposal.
As 7CPC has sought only one month extension, its report is likely to be submitted by the end of September2015.
This Cental Pay Commission, was set up by previous Congress Government in February 2014. Govt gave 18 months time for 7th CPC to submit its recommendations after review of Pay, Allowances and service matters of Central Government Employees including Railway employees and Defence Personnel.
As per information received from 7th pay Commission, it is in the process of collecting cerain vital data on pay and allowances of CG Employees which will be completed soon.
The earlier pay commission (6th CPC) provided its report well ahead of the time frame alloted to it in march 2008.  However, Govt had to pay arrears of salary with effect from 1st January 2006 as formation of pay commission itself was delayed.
Earlier, finance ministry expressed the risk of implementing 7th pay commission recommendations, in its report tabled in parliament.  It was informed in the said report that salary and pension expenditure will both rise by around 16% in 2016-17 as a result of the implementation of the Pay Commission recommendations. This may allow capital expenditure to grow by no more than 8% during the year, leaving little room to aggressively push for an infrastructure build-up.
"The Pay Commission impact may have to be absorbed in 2016-17. The phase of consolidation, extended by one year, will also be spanning out in this period. Thus, in the medium-term framework, the fiscal position will continue to be stressed," the finance ministry said in the 2015-16 budget presented in February.
The official cited earlier said the Pay Commission report needs to be effective from 1 January 2016, or by April 2016 at the latest.
"It will be the government's prerogative when to implement it. But beyond 1 January 2016, there will be arrears. But then, the government will be subject to criticism. Earlier, they had hidden behind Pay Commissions giving late reports," he added.
However, the official said the commission is likely to maintain the status quo on the retirement age of central government employees, currently 60 years. "We are not going to either recommend lowering or raising the retirement age. If we lower the age limit, the pension burden will bust the government's medium-term fiscal targets," he added.
Asked whether government has sent any directives to the commission on the kind of hike it can afford, the official said the message it has got broadly is to keep the hikes low. "Merge the basic with dearness allowance, don't stretch it beyond—that is the message. But that is a good message for the government to send. But there is no pressure otherwise. In fact, there is a lot of cooperation," he said.
The official said merging basic pay with dearness allowance, which is mandatory, would itself mean a 155% rise for central government employees. "We have to decide how much to give above that. So, it will look good if you compare basic to basic," he added.
On whether the commission will recommend performance-based pay bands, he said it will make some feasible recommendations, though he couldn't guess if the government would accept them. The Sixth Pay Commission had also recommended performance-based pay revisions, but the government is yet to implement them.
"Eighty-eight percent of central government employees are industrial and non-industrial workers working with railways, post, paramilitary and army. So, performance-based pay revision is the wrong instrument for them. Biggest growth in government services is in paramilitary forces, where staffs in Central Reserve Police Force and Central Industrial Security Force have gone up by 75-80% in the last 10 years. By the time we have dealt with them, the bureaucracy is an afterthought. It does not affect anything," he added.
Source: Livemint
GConnect 7th Pay Commission Pay and Allowances Calculator has been updated now on getting clear view on DA from January 2016.
Click here to calculate your 7th Pay Commission Pay and Allowances
Also check the following links for latest information on 7th pay commission
[catlist tags="7th=pay-commission" numberposts=30 orderby=date order=desc]