Central Armed Police Forces too demand One Rank One Pension now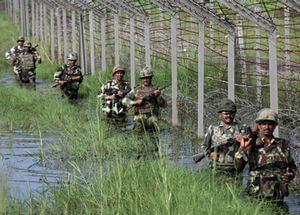 After approving OROP for the Ex-Servicemen, the Government now faces two more OROP demands, one from Paramilitary forces (CAPF) and the other from retired Railway Employees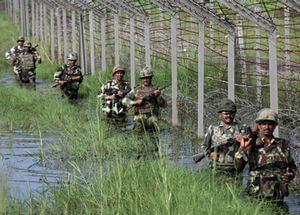 Now that the One Rank One Pension (OROP) for the Ex-Servicemen have been finally approved by the Government after a 42 year long struggle by them.  Though the Ex-Servicemen feel it is not upto the mark as to what they wanted or expected, atleast they have got some thing to cheer about.
The natural consquence of OROP approval for the Ex-Servicemen, is the similar demand by other organisations such as Paramilitary forces, Railways etc. The announcement of One Rank One Pension (OROP) for the armed forces, would be prima facie justification for grant of OROP to similarly placed  paramilitary force personnel also.
Para Military Forces are officially known as Central Armed Police Forces.  CAPF consist of forces namely Central Reserve Police Force (CRPF), Border Security Force (BSF), Indo Tibetan Border Police (ITBP), Central Industrial Security Force (CISF), Sashastra Seema Bal (SSB) and Assam Rifles.
Sources points out,Central Armed Police Forces (CAPF), are gearing upto submit a petition to the Prime Minister and Home Ministers office to be treated on par with the armed forces. On the lines of armed forces they also demand the paramilitary forces be given free rations at all locations and not just on the borders.  They have also represented  that its ration money allowance be exempted from income tax just as it is for the Army.
R.B. Pathak, who retired as a commandant from the CRPF said, "We were told that if and when the OROP is announced, it will be for the CAPF also. Earlier this year, we agitated at Jantar Mantar also, and if this is the way out, we will also sit on a protest there. Our service conditions are worse than those of the Army". He said since Independence, 33,678 CAPF jawans had been killed in the line of duty.
In its memorandum to seventh pay commission, ITBP DG, on behalf of all central armed police forces (CAPFs), recommended: "Recently government has also announced OROP scheme to the armed forces retirees. As regard comparison between Army and ITBP, the ITBP officers and personnel are deployed 24 x 7 x 365 days ahead of Army on the show window on the borders of Indo-China and Army is operationally deployed only after external aggression so warrants.
"Therefore it is recommended that ITBP personnel including all counterpart of CAPFs may also be granted OROP as in the case of Army keeping in view of the similar or even tougher working conditions which will remove disparity in the service matters and human rights."
A point to be noted here is, it took 42 years for the Government to accept the OROP demand of the Ex-Servicemen on the apprehension of huge spending on OROP would harm the economy of the country.  Now, if the Government is willing to grant OROP to paramilitary forces, it would further add to huge financial constraint which the govt is already facing.
If that was not all, the Government is facing OROP demand from Railway Employees too. Currently there are 13.26 lakh employees working in the Railways. Shiv Gopal Mishra, General Secretary of All-India Railwaymen's Federation said "The issue of OROP for railway employees was discussed in the Seventh Pay Commission and we will raise the issue again". Taking on lawmakers, he said, "MPs are increasing their salaries whenever they want to increase. They even get full pension irrespective of their term or attendance."
check this article for demand of OROP by Railway Employees and Pensioners