7th Pay Commission – When will Government Implement Guaranteed Minimum Pension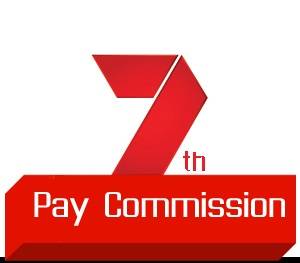 7th Pay Commission – When will Government Implement Guaranteed Minimum Pension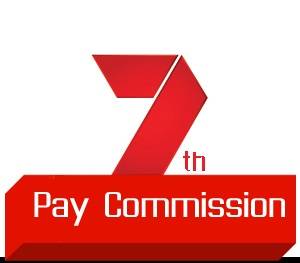 Central government employees will get their revised allowances and HRA as per the 7th Pay Commission from next month onwards. The changes in the salary would be effected in the July salary itself.
Central government employees are however unhappy with the decision of the government and have sought for a re-consideration on the date of arrears. The central government employees have written to the Cabinet Secretary seeking a change in decision.
Thankful, but there is a clause
Shiv Gopal Mishra writes that they are quite thankful that after a long wait the Union Cabinet has given its approval for implementation of recommendations of the Committee on Allowances as recommended by the 7th Pay Commission.
As you are aware that, during the meeting of the Empowered Committee, held under your Chairmanship, we had requested for its early implementation, but unfortunately a long time has been taken by the said committee for finalizing the allowances.
House Rent Allowance (HRA)
We are thankful to the Government of India for agreeing in principle for House Rent Allowance @ 10%,20% and 30% to the Central Government Employees working in levels 1 to 3, but depriving other staff, particularly Group `C' staff, which has resulted in lot of discontentment among the Central Government Employees. Staff Side(JCM) is also thankful to the government for reducing 50% Dearness.
Allowance barrier
Allowance barrier to 25% for future enhancement of HRA to 09,18 and 27% and restoring 10,20 and 30% on 50% Dearness Allowance, but at the same time would have appreciated if the same formula should have been envisaged for other allowances which are DA indexed.
We are also thankful to the Central Government for revising various allowances, including Breakdown Allowance, Nursing Allowance, Trip Allowance, Additional Allowance, Cycle Allowance, Cash Handling Allowance etc. as also Special Allowance to Trackmen, Section Controllers and Loco Pilot (Goods) and Sr. Passenger Guards and extending Patient Care Allowance to Ministerial Staff working in the hospitals.
We also appreciate the government for enhancing the rate of Fixed Medical Allowance from Rs.500 p.m. to Rs.1000 p.m. for the Pensioners. Though it is meager to old-aged pensioners, healthcare and at least Rs.2500 should have been granted.
Date of implementation
The date of implementation of the allowances, as announced, w.e.f. 01.07.2017, has created lot of anguish and serious discontentment in the Central Government Employees. We will appreciate if the government considers its implementation w.e.f. 01.01.2016, i.e. date of implementation of 7th Pay Commission.
Minimum Wage and Fitment Formula was one of the major demands in our Strike Notice, for which government formed a committee, unfortunately, up-till now nothing substantial has been done in this regard. Staff Side(JCM), therefore, requests that, a meeting should be called and the matter be resolved at an earliest.
National Pension System
The government has also constituted a Committee on National Pension System(NPS) and it was assured to us that, decision in the matter would be taken within four months. Unfortunately, up-till now, this issue remains unresolved.
We earnestly hope that, the government will definitely consider the demand of the Staff Side – Guaranteed Minimum Pension for new Pensioners (appointed on or after 01.01.2004) as well as Family Pension at par with Old Pensioners/Family Pensioners.
We always believe in best industrial relations, but to keep industrial peace, we hope, the government will take appropriate steps to resolve the long pending demands of the Central Government Employees at the earliest.
Source:OI