Training & Development Policy 2019: Amendment thereto – DAD(HQ) Order dated 08.03.2022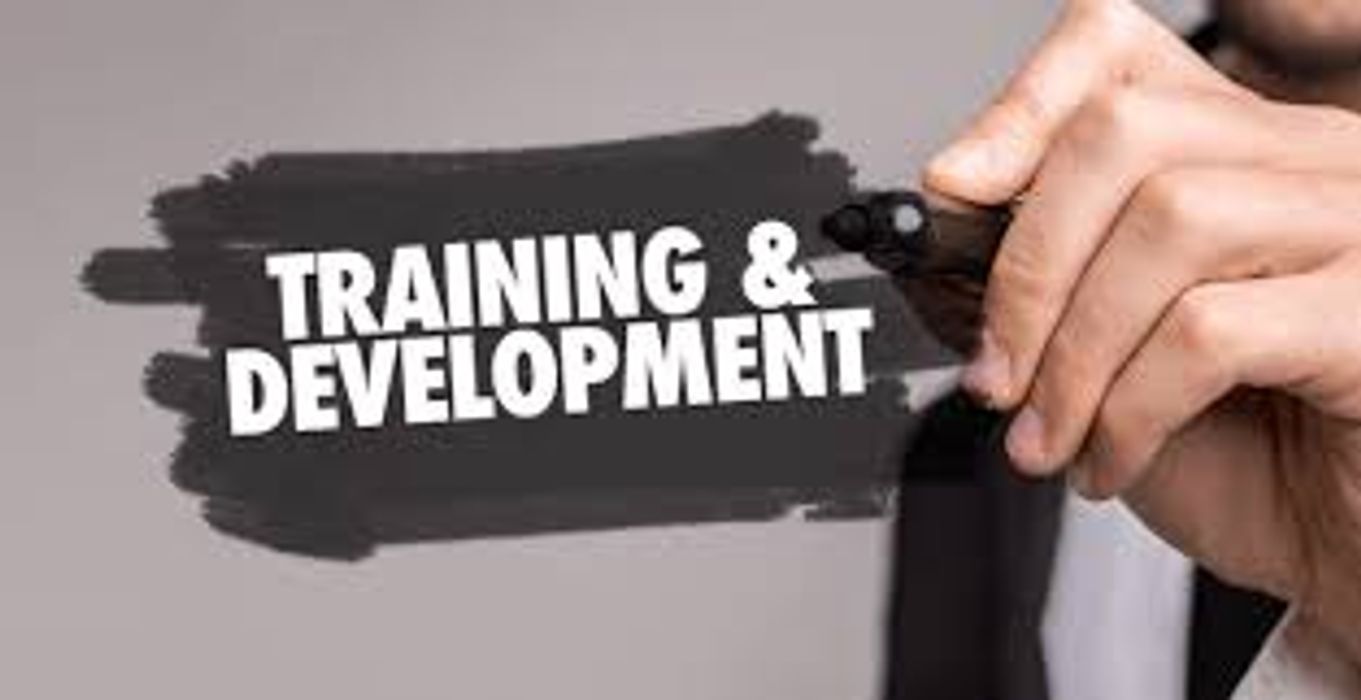 Training & Development Policy 2019: Amendment thereto – DAD(HQ) Order dated 08.03.2022
"हर काम देश के नाम"
रक्षा लेखा विभाग (र.ले.वि.) मुख्यालय
DEFENCE ACCOUNTS DEPARTMENT (DAD) HEADQUARTERS
प्रशिक्षण एवं विकास कन्द्र (सेन्ट्राड)
CENTRE FOR TRAINING AND DEVELOPMENT (CENTRAD)
NEAR ARMY BASE HOSPITAL, BRAR SQUARE,
DELHI CANTT.-110010
No. TD/3279/Policy/2017-19/Part file
Dated: 08th March, 2022
To
All PCsDA/PCsA(Fys)/PIFAs,
CsDA/CsFA(Fys)/IFAs/RTCs,
OTI/DPTI/NADFM
(Through CGDA website only)
Subject: Training & Development Policy 2019: Amendment thereto.
———————–*************************——————–
This is with reference to the training jurisdiction of certain offices for training on the 'General Topics'. It has been brought to the notice of HQrs office that certain offices are under training jurisdiction of distant located training centres. The matter has been examined and with a view to bring the offices/sub offices under the training jurisdiction of nearest located Departmental Training Centres, a revised list is prepared and duly approved by the Competent Authority is enclosed for reference.
2. Accordingly, Amendment No 14 (amendment to Chapter 3 of Training and Development Policy, 2019} approved by the Competent Authority is enclosed herewith for necessary action by all RTCs and concerned offices.
Encl: As above
(Vinod Kumar)
ACGDA (Trg)
Amendment No. 14
Chapter-3 Para 3.2
| | | |
| --- | --- | --- |
| Subject | For | Read |
| For Training on General Topics | The training on general topics to the staff/officers of the offices which are not mentioned in the existing training jurisdiction, shall henceforth be imparted by the nearest Departmental Training Centres. | The training on general topics to the staff/officers of the offices which are mentioned/not mentioned in the existing training jurisdiction, shall henceforth be imparted by the nearest Departmental Training Centres. |
As a consequence offices located nearest to RTCs which have come to notice have been placed as under:-
| | |
| --- | --- |
| RTC | Following offices are added to existing Jurisdiction on General Topics |
| RTC, Kolkata | CCE (R&D) earlier under CDA (R&D) Bengaluru HAL Barrackpore earlier under PCDA Bengaluru, DPDO Kolkata, LAO (AF) Bagdogra, LAO (AF) Shillong, ALAO (AF) Borjhar, ALAO (AF) Kalaikunda, LAO(AF) Jorhat and LAO AFO Barrackpore earlier under PCDA AF Dehradun, IFA (ANC) Port Blair. The Training on General Topics to the sub-offices of PCDA Bengaluru (AQ DAD HAL Offices) & PCDA (R&D) Hyderabad located in Balasore, Jagdalpur shall henceforth be imparted by RTC, Kolkata. |
| RTC, Bengaluru | The Training on General Topics to the sub-offices of PCDA (AF) Dehradun located in Andhra Pradesh, Karnataka, Kerala, Tamilnadu & Telangana shall henceforth be imparted by RTC, Bengaluru. |
| RTC, Lucknow | The Training on General Topics to the sub-offices of PCDA Bengaluru (AQ DAD HAL Offices) & PCDA (R&D) Hyderabad located in Kanpur, Lucknow & Korwa shall henceforth be imparted by RTC, Lucknow. |
| RTC, Pune | The Training on General Topics to the sub-offices of PCDA Bengaluru (AO DAD HAL Offices) & PCDA (R&D) Hyderabad at locations like Nasik, etc. shall henceforth be imparted by RTC, Pune. |
(Authority: Training Division letter No. TD/3279/Policy/2017-19/Part file dated: 08th March, 2022)