SBI calls for Raising Income Tax Exemption Limits
SBI calls for Raising Income Tax Exemption Limits.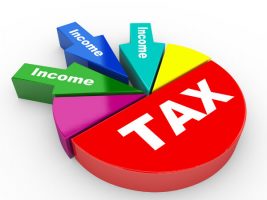 Presenting an agenda for the forthcoming Union Budget at a time when banks are flush with funds post-demonetisation, state-run SBI on Monday called for raising various income tax exemption limits to boost economic growth.
"We expect an increase in personal income tax exemption limit from Rs 2.5 lakh to Rs 3.0 lakh, increase in Section 80C exemption limit from current Rs 1.5 lakh to Rs 2 lakh, interest exemption on housing loan from Rs 2 lakh to Rs 3 lakh and at least reducing (if not abolishing) the lock-in period for bank fixed deposits from 5 years to 3 years for availing tax exemption," a State Bank of India (SBI) report said.
"Such giveaways will cost Rs 35,300 crore, but we expect this to be more than balanced by IDS-2 (Income Declaration Scheme) revenue and cancelled note liabilities of the Reserve Bank of India (RBI)," it said with reference to the recent demonetisation of Rs 1,000 and Rs 500 notes.
While the revenue forgone through exemptions would be over Rs 35,000 crore, tax collections under IDS-2 could be around Rs 50,000 crore and cancelled liabilities from the RBI is expected to be around Rs 75,000 crore, said SBI's Chief Economic Advisor Soumya Kanti Ghosh and author of the report.
"Governments have periodically increased the income tax slabs from Rs 22,000 in 1900-91 to Rs 2.5 lakh in 2014-15. Due to the 7th Pay Commission, the personal disposable income has been increased.
"So, we believe there is a need to raise the exemption limit to Rs 3 lakh. Due to such increase in limit, 75 lakh tax payers will be exempted from income tax," the report pointed out.
"Demonetisation has changed the entire gamut of the economy. The gross domestic product (GDP) is expected to grow by 7.1 per cent in 2016-17 compared to 7.6 per cent growth in 2015-16," it added.
Noting that challenges for Finance Minister Arun Jaitley's forthcoming budget — his fourth — are more formidable than before, the report said.
It added: "There is no substitute to investment-led growth as opposed to consumption-led. A more prudent approach will be to select two-three high potential sectors for fiscal stimulus, agriculture being the most promising followed by the SME."
Underlining that "the Government must shift its fiscal objective", the SBI pegged the fiscal deficit target for 2017-18 at Rs 5.75 lakh crore, equivalent to 3.4 per cent of the country's GDP.
Source: BS