Suomotu disclosure under Section 4 of RTI Act, 2005 – Compliance: DOPT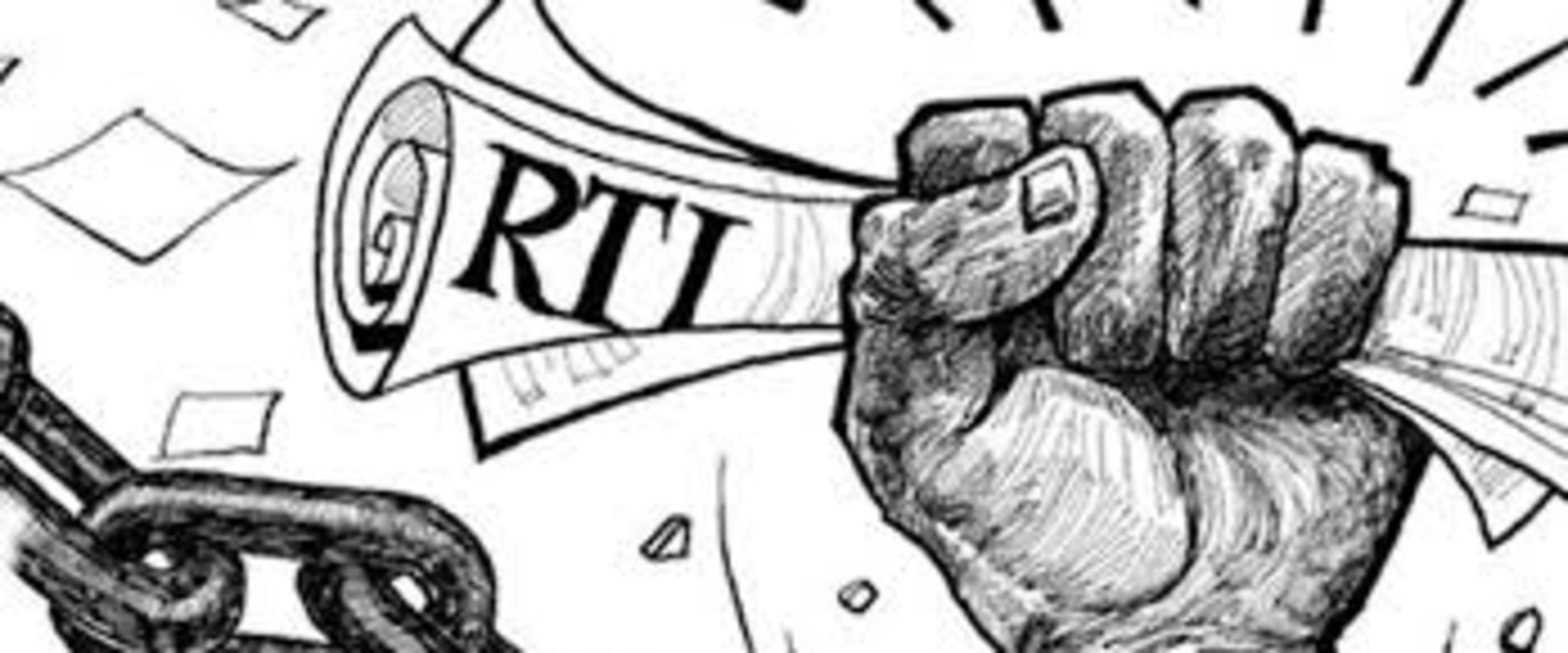 Guidelines on implementation of suomotu disclosure under Section 4 of RTI Act, 2005 – Compliance: DOPT OM dated 14.09.2022
No. 1/6/2011-IR
Government of India
Ministry of Personnel, PG & Pensions
Department of Personnel Training
*****
North Block, New Delhi-110001
Dated 14th September, 2022
OFFICE MEMORANDUM
Sub: Guidelines on implementation of suomotu disclosure under Section 4 of RTI Act, 2005 – Compliance reg.
The undersigned is directed to invite attention to this Department's O.M. of even number dated 15.04.2013, further reiterated on 07.11.2019, regarding implementation of guidelines contained therein for Suo Motu Disclosure under section 4 of RTI Act 2005 and further conducting their third party audit by a respective Govt. Training Institute.
2. Para 4.4 of the aforesaid guidelines dated 07.11.2019 provides that each Ministry/Public Authority should get its proactive disclosure package audited by third party every year. The audit should cover compliance with the proactive disclosure guidelines as well as adequacy of the items included in the package. The audit should examine whether there are any other types of information which could be proactively disclosed. Such audit should be done annually and should be communicated to the Central Information Commission annually through publication on their own websites. Further, the task of undertaking transparency audits may be given to the respective Training Institutes under each Ministry/ Department/ Public Authority and across the States and Union Territories. However, in cases where no training institute exists under the Ministries/Departments/Public Authorities the task of undertaking transparency audits may be given to any Government Training Institute.
3. In reference to Annual Report of the Central Information Commission (CIC) for the year 2020-21, it has been observed that out of 2275 Public Authorities registered with CIC, only 754 of them have been reported to get their proactive disclosure audited by a Govt. Training Institute which has been viewed seriously by the Govt. This Issue has come to the notice of the Department Related Parliamentary Standing Committee which raised concern over the poor implementation of the Third Party Audit of the suomotu disclosure by Public Authorities (PAs).
4. Further, CIC vide its D.O. letters No. 6/1/2013/JS(LAW)/CIC-V/2022/1316 dated 28.07.2022 and No. 6/1/2013/JS(LAW)/CIC-V/2022 dated 01.09.2022 has requested all the Ministries/Departments to take the necessary steps and nominate the Training Institute for conducting transparency audit of their suo motu disclosure under Section 4 of RTI Act. The Commission has also informed timelines for conducting third party audit exercise for the year 2021-22 as per the following:
(i) The last date for submitting self appraisal form by Public Authorities on CIC's portal is 15.09.2022.
(ii) The last date for submitting audited report by training institutes on CIC's portal is 27.09.2022.
(iii) The last date for submitting the recommendations/comments by Deputy Registrars of the Commission is 10.10.2022.
5. In view of the above, it is desired that all the Ministries/Departments and the PAs under their administrative control, may take immediate appropriate action with regard to the aforesaid DO letters of CIC dated 28.07.2022 and 01.09.2022 and furnish the requisite details as well as adhere to the timelines given therein.
6. Further, Ministries/Departments, vide above referred OM of DoPT dated 07.11. 2019 [accessible at https://dopt.gov.in – Notifications – OMs & Orders – RTI] were also directed to mandatorily include details about compliance with proactive disclosure guidelines under a separate Chapter regarding the implementation of the RTI Act by them, in their Annual Report submitted to the Parliament. It has been observed that very few Ministries/ Departments are adhering to these guidelines. In view of the above, Ministries/Departments are again directed to follow the above referred guidelines in letter and spirit.
(Varsha Sinha)
Joint Secretary
Tel. 23092755
Source: DOPT