Sports Quota appointment in Railways – Changes in Policy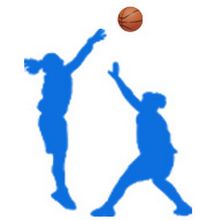 Railway Board Circular on Recruitment of sports persons against Sports Quota and out-of-turn promotion to Railway sports persons on sports account-modification/changes in policy
Railway Board circular on Sports persons recruitment.
RBE No.98/2016
Clarification/Corrigendum No. 74
Government of India
Ministry of Railways
(Railway Board)
No. 2015/E(Sports)/4(1)/17
New Delhi, dated 12.08.2016
The General Managers (P),
All Zonal Railways including
CLW, DLW, ICF, RCF, RWF, Metro Railway/Kolkata,
The CAO(R), DMW/Patiala,
The DG, RDSO/Lucknow.
Sub: Recruitment of sports persons against Sports Quota and out-of-turn promotion to Railway sports persons on sports account-modification/changes in policy.
Ref: Board's letter No. 2010/E (Sports)/4(1)/1 (policy) dated 31.12.2010 (RBE No. 189/2010).
Attention is invited to Annexure-I to Board's letter No. 2013/E(Sports)/4(1)/1/Policy Clarifications dated 23.12.2013 circulating the List of Junior National Championships recognized by RSPB for recruitment of sports persons on Indian Railways against sports quota.
The 4th item of SN/12 of the list, name Vijay Hazare Trophy (One Day Limited Overs All India Inter Zonal Championship) as under-19 Men Cricket Championship.
However as per the Board of Control for Cricket in India (BCCI) Handbook, the Vijay Hazare Trophy is for Seniors and is not a Junior Championship. The inclusion of the said Championship in the List of Junior Championship in the above said Board's policy letter dated 31.12.2010 is thus a clerical mistake and may be treated as deleted.
(Bhaskar Roy Choudhary)
Dy. Director/Estt.(Sports)

Download Railways RBE No.98/2016 No. 2015/E(Sports)/4(1)/17 dated 2.08.2016