Need for upward revision of kilometrage rates for Railway running staff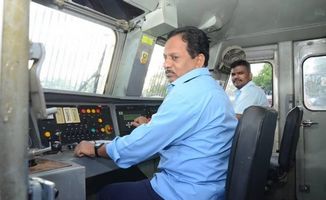 NFIR requests Railway Board for upward revision of kilometrage rates for running staff from effect from 01.01.2016 onwards
NFIR writes to Secretary, Railway Board requesting upward revision of kilometrage rates for running staff
N F I R
National Federation of Indian Railwaymen
3, Chelmsford Road, New Delhi – 110001.
No. IV/RSAC/Conf/Part VII
Dated: 13th Feb 2017
The Secretary (E),
Railway Board,
New Delhi
Dear Sir,
Sub: Need for upward revision of kilometrage rates for running staff-reg.
With the implementation of Pay Matrix w.e.f. 01/01/2016, need has arisen to consider for upward revision of kilometrage rates of Running Staff in accordance with the Running Allowance formula accepted by the Railway Ministry. Besides this, revision of kilometrage rates proposed by NFIR w.e.f. 01/01/2006 discussed in the Joint Committee meetings held on 03/02/2015, 08/05/2015, 24/06/2015, 19/01/2016 and 06/09/2016 is yet to be finalized. Due to abnormal delay in revising the kilometrage rates w.e.f. 01/01/2006, inspite of number of meetings of the Joint Committee, the Running Staff are disappointed. NFIR, therefore, requests for expediting decision for revising the rates w.e.f. 01/01/2006.
NFIR also requests the Railway Board to kindly make available the information obtained from Zonal Railways relating to average number of kilometers (actual) earned by running staff to facilitate us to study and discuss with the Board soon.
Yours faithfully,
(Dr.M.Raghavaiah)
General Secretary.