Details required in connection with Cadre Restructuring of Group 'C' categories: Railway Board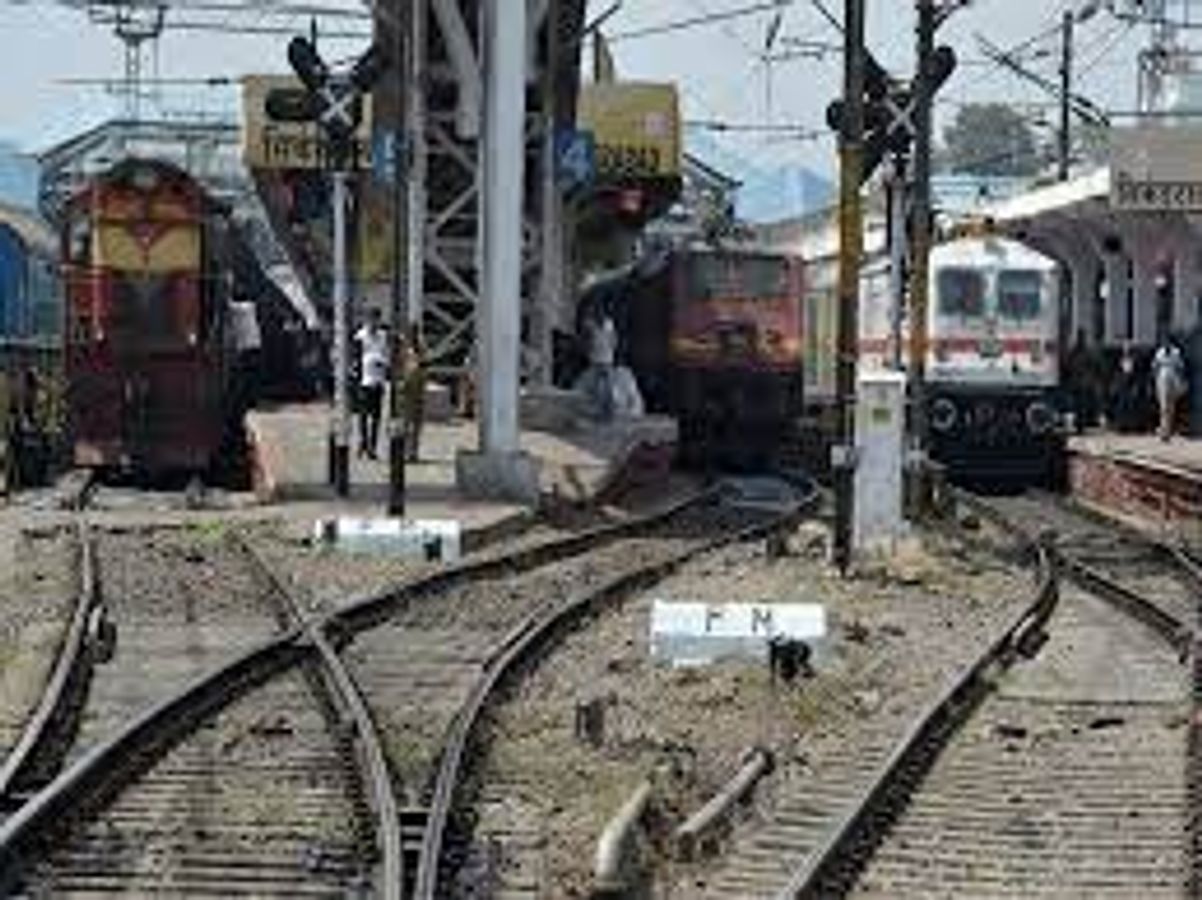 Details required in connection with Cadre Restructuring of Group 'C' categories: Railway Board Order dated: 14.09.2022
GOVERNMENT OF INDIA भारत सरकार
MINISTRY OF RAILWAYS रेल मंत्रालय
RAILWAY BOARD रेलवे बोर्ड
No. PCIII/CRC/2023
New Delhi, dated: 19.09.2022
The General Managers/Director Generals,
All Indian Railways/Production Units, RDSO
(Kind attention: PCPOs)
Sub: Details required in connection with Cadre Restructuring of Group 'C' categories.
Cadre Restructuring of Group 'C' Railway employees in the Zonal Railways/Production Units is due in the year 2023 and in connection with the same, the information as desired in the Google Spreadsheet (link given below) may please be filled up expeditiously.
Safety categories have been mentioned below the Categories wherever available. However, if any other category has been brought under the Safety category, the same may also please be included. The data sought is based upon the consolidated restructuring carried out in the year 2013 and beyond, for some Categories in isolation.
For any categories requiring restructuring, including those isolated categories that are not figuring in the Google Sheet, the functional and administrative requirement may be kept in mind and the same may be spelt out specifically.
The link to the Google Spreadsheet is as under:
https://docs.google.com/ spreadsheets/d/ 1gPK9jdFTiThHFVaNax-o9a4 NW_XbIgLXGZExZZsR0L8 /edit#gid=O
The desired information may please also be mailed at jdpcrb[at] rb.railnet.gov.in; utpal.majumdar[at] gov.in; anjana.kumari87 [at]gov.in before 03.10.2022,
This is issued with the approval of the Competent Authority.
DA: As above
(Priya Gopalakrishnan)
Joint Director/Pay Commission,
Railway Board
e-mail id: jdpcrb [at]rb.ralinet.gov.in
4th Floor, Room No. 10
S. No
CATEGORY
PB/GP
(As per
6th CPC)
Pay
Level
(As per
7th CPC)
Existing
%age
SANCTIONED
STRENGTH
MEN ON
ROLL
(As on 01.09.2022)
VACANCY
Mode of
Entry (DR/
PROMOTIONAL/
OTHERS)
If Cadre
Restructuring
Required
then proposed
%age
Justification
PB
GP
1
TRAFFIC TRANSPORTATION DEPARTMENT
1.1
Station Masters/ Asstt. Station Master
(Safety Category)
PB-2
4600
7
60
PB-2
4200
6
40
1.2
Traffic Controllers
(Safety Category)
PB-2
4600
7
90
PB-2
4200
6
10
1.3
Trains Clerks
PB-2
4200
6
76
PB-1
2400
4
12
PB-1
1900
2
12
1.4
Shunting Master/ Jamadar
(Safety Category)
PB-2
4200
6
65
PB-1
2400
4
35
1.5
Cabinmen
(Safety Category)
PB-1
2400
4
65
PB-1
1900
2
35
1.6
Shunting/ Pointsman/ Leverman
(Safety Category)
PB-1
1900
2
89
PB-1
1800
1
11
1.7
Goods Guards
(Safety Category)
PB-2
4200
6
50
PB-1
2800
5
50
1.8
Assistant Guards /Brakesmen
(Safety Category)
PB-1
2400
4
50
PB-1
1900
2
50
1.9
Cooks (Traffic/ Mechanical Running
Rooms)
PB-1
2400
4
40
PB-1
1900
2
40
PB-1
1800
1
20
2
TRANSPORTATION (POWER) DEPARTMENT
2.1
Loco Pilot (Shunting)
PB-2
4200
6
50
(Safety Category)
PB-1
2400
4
50
3
COMMERCIAL DEPARTMENT
3.1
Commercial Clerks
PB-2
4600
7
20
PB-2
4200
6
46
PB-1
2800
5
22
PB-1
2000
3
12
3.2
Enquiry cum Reservation Clerks
(ECRC)
PB-2
4600
7
22
PB-2
4200
6
55
PB-1
2800
5
23
3.3
Ticket Checking Staff
PB-2
4600
7
20
PB-2
4200
6
46
PB-1
2400
4
22
PB-1
1900
2
12
3.4
Commercial Inspectors,
Commercial/ Marketing Claims/
Rates/ R&D Inspectors
PB-2
4600
7
75
PB-2
4200
6
25
4
ALL ENGINEERING DEPARTMENTS INCLUDING WORKSHOPS
4.1
Technical Supervisors (Safety Category)
PB-2
4600
7
67
PB-2
4200
6
33
^^ without Mistry. ** with Mistry
4.2
Artisan Staff
PB-2
4200
6
26
PB-1
2800
5
51
PB-1
2400
4
8
PB-1
1900
2
15
4.3
Drawing/Design Staff
PB-2
4600
7
60
PB-2
4200
6
40
4.4
TRACK MAINTAINER
Track Maintainer – I
PB-1
2800
5
10
Track Maintainer – II
PB-1
2400
4
20
Track Maintainer – III
PB-1
1900
2
20
Track Maintainer – IV
PB-1
1800
1
50
5
SIGNAL & TELECOMMUNICATION DEPARTMENT
5.1
Signal Maintainers/ TCMs/WTMs
(Safety Category)
PB-2
4200
6
27
PB-1
2800
5
52
PB-1
2400
4
13
PB-1
1900
2
8
5.2
Telephone Operators
PB-2
4600
7
12
PB-2
4200
6
57
PB-1
2400
4
20
PB-1
1900
2
11
6
MECHANICAL ENGINEERING DEPARTMENT
6.1
Chemical and Metallurgical Staff (CMT)
PB-2
4600
7
80
PB-2
4200
6
20
7
STORES DEPARTMENT
7.1
Depot Material Superintendent
PB-2
4600
7
60
PB-2
4200
6
40
7.2
Shipping Inspector
PB-2
4600
7
60
PB-2
4200
6
40
8
MEDICAL DEPARTMENT
8.1
Pharmacists
PB-2
4600
7
35
PB-2
4200 (NFG)/ 2800
6
65
PB-1
5
8.2
Chemists/ Lab Superintendents
PB-2
4600
7
45
PB-2
4200
6
55
8.3
Dieticians
PB-2
4600
7
100
8.4
Dressers/OTA
PB-1
2800
5
35
PB-1
2400
4
45
PB-1
1900
2
20
8.5
Health & Malaria Inspectors
PB-2
4600
7
65
PB-2
4200
6
35
8.6
Lab Assistants/Lab Technician/ Asstt. Chemist
PB-1
2800
5
80
PB-1
2400
4
10
PB-1
2000
3
10
8.7
X-Ray Staff
PB-2
4200
6
68
PB-1
2800
5
32
8.8
Cooks (Medical)
PB-2
4200
6
20
PB-1
2400
4
30
PB-1
1900
2
30
PB-1
1800
1
20
8.9
Health Visitor(Multipurpose)
PB-2
4200
6
30
PB-1
2800
5
40
PB-1
2400
4
30
8.1
Field Workers
PB-1
2400
4
83
PB-1
1900
2
17
8.11
Physiotherapists
PB-2
4600
7
73
PB-2
4200
6
27
8.12
Extension Educator/District Extension Educator
PB-2
4600
7
55
PB-2
4200
6
45
9
ACCOUNTS AND CASH & PAY DEPARTMENT
9.1
Stock Verifiers
PB-2
4600
7
57
PB-2
4200
6
43
9.2
Finger Print Examiners
PB-2
4600
7
50
PB-2
4200
6
50
9.3
Cashiers (Non-Supervisory)
PB-2
4200
6
90
PB-1
2400
4
10
9.4
Cashiers (Supervisory)
PB-2
4600
7
55
PB-2
4200
6
45
9.5
Shroffs
PB-2
4200
6
50
PB-1
2400
4
35
PB-1
1900
2
15
10
STAFF COMMON TO MORE THAN ONE DEPARTMENT
10.1
Ministerial Staff
(Establishment and other than
Establishment excluding A/cs.)
PB-2
4600
7
19
PB-2
4200
6
53
PB-1
2800
5
15
PB-1
1900
2
13
10.2
Typists
PB-2
4600
7
20
PB-2
4200
6
65
PB-1
2400
4
15
PB-1
1900
2
NIL
11
GENERAL ADMINISTRATION/ PERSONNEL, STATISTICAL & PUBLICITY DEPARTMENT
11.1
Staff & Welfare Inspectors
PB-2
4600
7
65
PB-2
4200
6
35
11.2
Official Language Staff
(Junior/Senior Translator)
PB-2
4600
7
40
PB-2
4200/2800
6
60
PB-1
5
11.3
Hostel Management Staff of Oak
Grove School, Jharipani,
PB-2
4200
6
33
PB-1
2800
5
40
PB-1
2400
4
27
11.4
Canteen Staff
(Group-II)
PB-2
4200
6
12
PB-1
2400
4
40
PB-1
2000
3
25
PB-1
1900
2
8
PB-1
1800
1
15
11.5
Canteen Staff
(Group-III)
PB-2
4200
6
25
PB-1
2400
4
25
PB-1
2000
3
23
PB-1
1900
2
27
11.6
Statistical Inspectors
PB-2
4600
7
65
PB-2
4200
6
35
11.7
Publicity Inspectors
PB-2
4600
7
60
PB-2
4200
6
25
PB-1
2800
5
15
12
STAFF SPECIFIC TO RDSO
12.1
Scientific Asstt./ Supervisors (Psycho Tech Cell)/RDSO
PB-2
4600
7
80
PB-2
4200
6
20
12.2
Scientific Staff (Research)/RDSO
PB-2
4600
7
65
PB-2
4200
6
35
12.3
Scientific Staff (Design)/RDSO
PB-2
4600
7
65
PB-2
4200
6
35
12.4
Technical Staff (Mech. etc.)/ RDSO
PB-2
4600
7
80
PB-2
4200
6
20
13
RPF/RPSF
RPF
13.1
Inspector
PB-2
4600
7
3
13.2
Sub-Inspector
PB-2
4200
6
6
13.3
Astt. Sub-Inspector
PB-1
2800
5
10
13.4
Head Constable
PB-1
2400
4
31
13.5
Constable
PB-1
2000
3
50
14
RPSF
14.1
Inspector
PB-2
4600
7
3
14.2
Sub-Inspector
PB-2
4200
6
6
14.3
Astt. Sub-Inspector
PB-1
2800
5
9
14.4
Head Constable
PB-1
2400
4
25
14.5
Constable
PB-1
2000
3
57
15
PHOTOGRAPHERS
15.1
Photographers
PB-2
4200
6
50
PB-1
2800
5
27
PB-1
2400
4
23