7th Pay Commission recommendations on upgradation of Grade Pay – NFIR Demand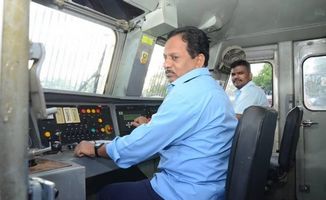 7th Pay Commission recommendations on upgradation of Grade Pay – NFIR Demand letter No. II/2/Part VIII dated 03.12.2017
7th Pay Commission recommendations on upgradation of Grade Pay – NFIR letter to all General Secretaries of Zonal Unions of NFIR
NFIR
National Federation of Indian Railwaymen
3, CHELMSFORD ROAD, NEW DELHI – 110 055
Affiliated to :
Indian National Trade Union Congress (INTUC) &
International Transport Workers' Federation (ITF)
No. II/2/Part VIII
Dated: 03/12/2017
The General Secretaries of
Zonal Unions of NFIR
Dear Brother,
Sub: 7th CPC recommendations with regard to upgradation of Grade Pay and merger of commercial categories-reg.
Ref: (i) Railway Board's letter No. 2016/E(LR)I/NM 1-14 dated 27/11/2017.
(ii) NFIR's Message No. II/2/Part VIII dated 02/12/2017 to the Zonal Unions.
**********
Please refer NFIR's message No. II/2/Part VIII dated 02/12/2017 (copy enclosed) on the above subject.
For the appreciation of Zonal Unions, copies of the following are also enclosed.
(a) Record Note of discussions held on 12th July 2017 at 15/- Hrs in the chamber of AM (Staff) with both the Federations.
(b) GS/NFIR's reply to Railway Board on record note of discussions vide No. II/2/Part VII dated 24/07/2017.
According to the record note of discussions dated 12th July, 2017, the existing staff working in the cadres of ECRCs and Commercial Clerks/Inspectors may be merged with the option to interchange them. This indicates that those opt for interchange will be posted according to their option. Yesterday, CRMS contacted the undersigned on phone and I clarified on the doubt.
The above is for information of affiliates.
Yours fraternally,
(Dr. M. Raghavaiah)
General Secretary
Download / Read 7th Pay Commission recommendations on upgradation of Grade Pay – NFIR letter No. II/2/Part VIII dated 03.12.2017