Revision of Pension of retired bank employees: Rajya Sabha QA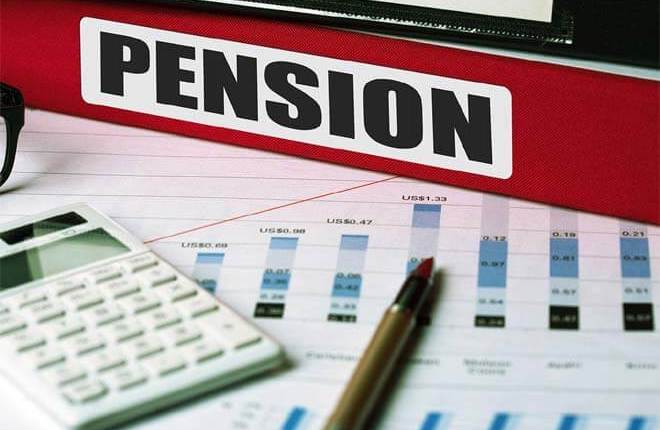 Revision of Pension of retired bank employees: Rajya Sabha QA
GOVERNMENT OF INDIA
MINISTRY OF FINANCE
DEPARTMENT OF FINANCIAL SERVICES
RAJYA SABHA
UNSTARRED QUESTION NO. 216
TO BE ANSWERED ON 20th JULY, 2021(TUESDAY)/ ASHADHA 29, 1943(SAKA)
Revision of Pension of retired bank employees
216. DR. L. HANUMANTHAIAH:
Will the Minister of FINANCE be pleased to state:
(a) whether it is a fact that the retired bank employees are seeking revision and improvement in their basic pensions;
(b) if so, the details thereof; and
(c) the reasons for not revising pension since last three decades?
ANSWER
THE MINISTER OF STATE IN THE MINISTRY OF FINANCE (DR. BHAGWAT KARAD)
(a) to (c): As pension of retired employees of commercial establishments has to be financed by such establishments out of their commercially generated revenues, pension for retired employees of nationalised banks was introduced as a funded scheme on the basis of consensus arrived at between unions/associations of bank employees and the Indian Banks' Association (IBA), which negotiated on behalf of the nationalised banks. The Boards of the respective nationalised bank accordingly made Employees' Pension Regulations in exercise of their powers under section 19 of the Banking Companies (Acquisition and Transfer of Undertakings) Act 1970/1980. Pension in nationalised banks is, thus, payable as per the agreement arrived between bank unions/associations and the banks, and the bank Boards concerned have accordingly made regulations governing the same. While such regulations do not provide for revision of basic pension, they provide for six monthly revision in dearness relief on the basis of rise in the All India Consumer Price Index for Industrial Workers.
Retired nationalised banks employees have sought revision and improvement in pension from time to time. In view of pension being a funded scheme introduced on the basis of consensus arrived at between employee unions/associations and IBA, requests for revision and improvement in pension are considered by the Government after taking into account the views or any proposal or recommendations of IBA in this regard. Earlier this year, IBA has recommended that family pension be improved to 30% for all employees without any cap, and the said recommendation is under consideration of the Government.
Source: Rajya Sabha