Delay in first Payment of Pension – CPAO request to Bank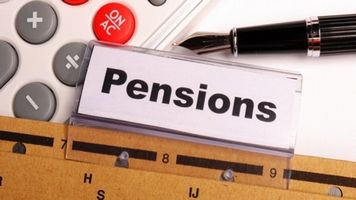 Delay in first Payment of Pension – CPAO request to Bank – Delay in first payment of pension to the pensioners – CPAO requests to Bank to strengthen the system
Delay in first Payment of Pension – CPAO request to Bank – CPAO OM
GOVERNMENT OF INDIA
MINISTRY OF FINANCE
DEPARTMENT OF EXPENDITURE
CENTRAL PENSION ACCOUNTING OFFICE
TRIKOOT-II BHIKAJI CAMA PLACE,
NEW DELH – 110066
CPAO/IT & Tech/Bank Performance/37(Vol-II)/2017 -18/141
30.10.2017
Office Memorandum
Subject :- Delay in first payment of pension to the pensioners.
It has been observed that banks are making the first payment of pension to the pensioners account after significant delay in many cases. This issue was raised in the High Level Meeting (HLM) dated-28th July 2017 also by the Controller General of Accounts. Two main reasons leading to delay in payment of first pension were:-
i) Submission of "Undertaking of excess/ over payment" made by bank and
ii) Delinking of physical appearance by the pensioner in the bank
The process has been simplified and conveyed to banks by issuing instructions vide this office OM No. CPAO/Tech/ Simplification/ 2014-15/241-351 dated-08.08.2014 read with OM No. CPAO/Tech/Life Certificate/2014-15/99-175 dated-28.07.2014; providing that:
i) Pensioners will submit the "Undertaking of excess/ over payment" to his/her Head of Office while submitting the pension papers and
ii) Identification of pensioner is to be made by bank on the basis of KYC document available with them.
In view of the above, there is no reason for delay in crediting of first pension to pensioners account. Hence banks are requested to strengthen their systems and issue instructions to make sure that timely and correct pension to the pensioners are credited. They are also requested to make a provision for online grievance redressal facility for pensioners to handle their grievance.
This issues with the approval of the competent authority.
(Md. Shahid Kamal Ansari)
(Asstt. Contoller of Accounts)

Download / Read Delay in first Payment of Pension – CPAO request to Bank CPAO OM CPAO/IT & Tech/Bank Performance/37(Vol-II)/2017 -18/141 dated 30.10.2017