MACP – semi skilled to skilled not to be taken as promotion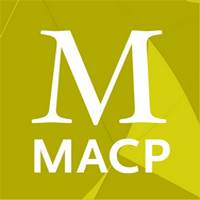 MACP – semi skilled to skilled not to be taken as promotion – Movement from Semi-skilled to Skilled Grade – Clarification given Ordnance Factory Board (OFT)
MACP – semi skilled to skilled not to taken as promotion  – Ordinance Factory Board clarification
GOVERNMENT OF INDIA
MINISTRY OF DEFENCE
ORDNANCE FACTORY BOARD
10-A, S.K. BOSE ROAD
KOLKATA – 700001
No. PER/I/ACP/MACP/2017
DATE: 07-06-2017
To
The Sr. General Managers/General Managers
All Ordnance & Ordnance Equipment Factories
Sub: MACP issue – Movement from Semi-skilled to Skilled Grade.
All the Ordnance Factories are requested to refer OFB Letter No. 800/MACP/A/I/551 dated 13.07.2011 (circulated through COMNET on 15.07.2011) wherein it is clarified that movement from Semi-skilled to Skilled Grade is not to be treated as promotion for the purpose of granting financial up- gradation under MACP Scheme. The appointment in Semi-skilled Grade (Level-1 in the Pay Matrix) for Tradesman is made against the vacancy of Skilled Grade (Level-2 in the Pay Matrix). Semi-skilled grade is the training period of the IEs who are appointed against Skilled grade (Tradesman) and after completion of 2 years (for Annex-'A' trades) or 3 years (for Annex-'B' trades) of regular service in Semi-skilled, they are up-graded to Skilled grade subject to completion of probation period and passing of trade test.
All the factories are requested to incorporate the above provision clearly in the letter of Offer of Appointment issued to the selected candidates in connection with direct recruitment in Tradesman/Semi- skilled post.
(S K Singh)
Director/IR For DGOF
Download Ordinance factory MACP – semi skilled to skilled not to taken as promotion Circular No. PER/I/ACP/MACP/2017 dated 07.06.2017