Use of own car/hired taxi on LTC journey on account of physical handicap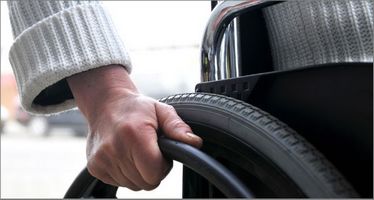 Use of own car/hired taxi on LTC journey on account of physical handicap/disability of self or dependant family members – DOPT Order
F.No. 31011/3/2009-Estt.(A)
Government of India
Ministry of Personnel, Public Grievances & Pension
Department of Personnel & Training
New Delhi, the, 28th October, 2009
OFFICE MEMORANDUM
Subject: Use of own car/hired taxi on LTC journey on account of physical handicap.
The undersigned is directed to refer to this Department's O.M. No. 31011/4/2008-Estt.(A) dated 23.9.2008 in which it was stipulated that LTC facility shall be admissible only in respect of journeys performed in vehicles operated by the Government or any corporation in the public sector run by the Central or State Government or a local body.
2. Instances have come to notice where Government servants on account of physical handicap/disability of self or dependant family members are unable to perform the LTC journey by the authorized modes of transport and are compelled to undertake the journey by own car or private taxi. Representations are being received to allow reimbursement in such cases. Matter has been examined in consultation with the Ministry of Finance, Department of Expenditure and it has been decided in relaxation of LTC Rules to authorize the Head of Department to allow use of own/hired taxi for LTC journey on account of disability of the Government servant or dependent family member after obtaining following papers/conditions to avoid misuse of such relaxation:-
(i) Medical Certificate from competent authority.
(ii) Undertaking from Government servant that journey in authorized mode is not feasible and he actually travelled by own car/hired taxi.
(iii) such claim should not be more than journey performed by the entitled class by rail/air by the shortest route.
3. Hindi version will follow.
(Smt. Raj Bala Singh)
Under Secretary to the Govt. of India
Tel: 2309 2313
Read / Download Use of own car/hired taxi on LTC journey on account of physical handicap