Modalities for taking medical treatment by KVS Employees under CS(MA)/CGHS Rules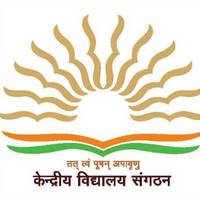 Clarification on modalities for taking medical treatment by KVS Employees under CS(MA)/CGHS Rules – KVS Order dated 27.05.2021
KENDRIYA VIDYALAYA SANGATHAN
Autonomous Body Under Ministry of Education, Govt. of India
Head Quarters, New Delhi
18, Institutional Area, S.J. Marg, New Delhi-110016.
F.11-AudMisc/Comp E-7593/1/2020/ KVSHQ(Audit)
Dt 27.5.2021
The Dy Commissioner/Director,
Kendriya Vidyalaya Sangathan
All Regional offices/ZIETs
Sub : Clarification on modalities for taking medical treatment by KVS Employees under CS(MA)/CGHS Rules-Reg.
Madan/Sir,
This office is in receipt of various queries from different stakeholders seeking for clarifications about the procedure/admissibility of re-imbursement of medical claims in respect of medical attendance/treatment taken by them and their families. In this regard, it is intimated that various clarifications were already issued by KVS Hqrs from time to time, which are however, re-iterated once again as hereunder, for ready reference of all the concerned.
2. The medical attendance & treatment in respect of employees posted at KVS Hqrs New Delhi and certain ROs/KVs which are covered under CGHS, are regulated as per CGHS rules. Hence, the procedure for taking treatment will be strictly in accordance with the directions issued by the CGHS from time to time in this regard and the claims will be admissible/admitted as per extant rules.
2.1 In case of in-patient treatment taken by a CGHS beneficiary in a CGHS empanelled Pvt hospital, medicines for a period of upto 7 days at the time of discharge, for a total cost not exceeding to Rs. 2000/-, may be purchased by the employee from the treating hospital or may get them from a CGHS dispensary, as may be convenient to him/her(Gol, M/o Health &FW, OM dt 22th Jun'2014).
3. The medical treatment/attendance in respect of all other employees posted in the places of those ROs/Kendriya Vidyalayas/ZIETs which are not covered CGHS Rules, are regulated as per CS(MA) Rules 1944, that are summarized as under:
(A) The re-imbursement towards medical attendance/treatment taken in any Govt Hospitals/AMAs by the employees/their families are settled by the respective DDOs viz, Principals/DCs of the respective units, being delegated with full powers in this regard. The Govt Hospital for the KV employees shall include Cantonment, IIT and University Hospitals, w.r.t to the definition of Govt Hospital as defined under Rule (2) of CS(MA) Rules.
(B) Further, any medical attendance/treatment taken in emergent situation in a PRIVATE hospital which is NOT recognised under CGHS/CS(MA)Rules, will be regulated, in relaxation of rules, in accordance with the provisions as contained in Appdx VIII of the CS(MA) Rules, with the approval of the respective competent authority of KVS, as delegated, viz, the claims of pre-audited amount of upto Rs 50,000/- (actual expenditure or limited to Govt/ CGHS rates, whichever is less), will be admitted with the approval of respective DCs, and beyond, with the approval of KVS Hqrs, as circulated vide Office Order dated 08.6.2017.
(C) However, in respect of the medical attendance/treatment taken in a PRIVATE hospital which is recognised by the State Govt/CGHS/CS(MA) Rules, the claims will be regulated as per GID(12) under Rule 2 of CS(MA) Rules. Some clarifications were accordingly issued earlier also by the KVS Hars vide letter dated 08.3.2006, which are re-iterated once again for general information, as under:
(i) The specialized treatment in a private hospital recognised for such specialized purposes is permissible only after the specialist in a Govt Hospital/CMO of the Distt advises procedure in writing. In such cases, the Dy Commissioner of the Regional Office will be competent to accord permission to the officers and staff of RO and Vidyalayas except Gp "A" Officers of RO.
(ii) An employee can take OPD treatment directly in private hospitals recognized for general purposes under Rule 2(d) of CS(MA) Rules,1944, without prior permission.
(iii) However, an IPD (Indoor) treatment in such Pvt hospitals recognised for general purposes under Rule 2(d) of CS(MA) Rules, will be taken with the prior approval of the competent authority, i.e. the Dy Commissioner of the Region in respect of staff of RO/KVs except Gp "A" Officers of RO, for whom permission will be obtained from KVS Hars. In all such cases, the medical re-imbursement will be admissible/payable as per actual expenditure or limited to Govt/CGHS/approved rates, whichever is less,
4. The above clarifications are illustrative only and not exhaustive. Hence, the medical attendance/treatment may be resorted to by the employees as per the need of the hour and submit their medical claims to their Controlling Officer, who will process the same as per extant CS(MA)/CGHS Rules, as applicable.
This issues with the approval of Joint Commissioner (Fin), KVS.
Hindi version follows.
Yours sincerely,
(Omvir Singh Sheorani)
Assistant Commissioner (Finance)
Copy to:
1. The PS to Commissioner, KVS for information of the Commissioner, KVS plz.
2. The DC(EDP), KVS Haqrs for uploading the same on KVS website for general information of all the concerned.
3. All Officers of KVS Hars for information.
4. The General Secretary of all recognised Associations of KVS for information.