Hostel Admission Policy in Kendriya Vidyalayas – Lok Sabha QA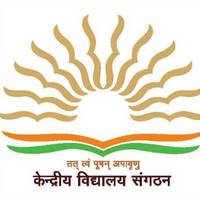 Kendriya Vidyalayas (KVs) are opened primarily to cater to the educational needs of the wards of transferable central government employees including defence and para-military personnel
GOVERNMENT OF INDIA
MINISTRY OF EDUCATION
LOK SABHA
UNSTARRED QUESTION NO: 44
ANSWERED ON: 14.09.2020
Kendriya Vidyalayas
Shriniwas Dadasaheb Patil
Pritam Gopinath Munde
Will the Minister of Education be pleased to state:-
(a) Whether the present policy guidelines on starting new Kendriya Vidyalaya gives additional weightage and priority to districts and areas which have high number of people from the district like Satara serving in Armed forces and paramilitary forces who may not be able to take their families to different locations of their postings and if so, the details thereof; and
(b) Whether the present policy guidelines include provision for Kendriya Vidyalayas with residential facilities for students to enable students from all over the district to be educated in the school and not just those living in the close vicinity of the school and if so, the details thereof?
ANSWER
MINISTER OF EDUCATION (SHRI RAMESH POKHRIYAL 'NISHANK')
(a) and (b): Kendriya Vidyalaya (KVs) are opened primarily to cater to the educational needs of the wards of transferable central government employees including defence and para-military personnel by providing a common programme of education. Presently, 9 KVs i.e. KV, Kamala Nehru Nagar, Ghaziabad (UP), KV, Lansdowne (Uttarakhand), KV Jawahar Nagar(Bihar), KV No.1, Delhi Cantt (Delhi), KV, Jhajjar (Haryana), KV No.1, Gwalior (M.P), KV, ASC Bangalore (Karnataka), KV, Pachmarhi (MP) & KV, Sidhi (M.P) have hostel facilities. Children belonging to border areas of Leh and Ladakh, Kargil, Manipur, Meghalaya, Mizoram, Assam, Arunanchal Pradesh, Nagaland, Sikkim, Tripura, Jammu & Kashmir, Himachal Pradesh, Chhattisgarh, Gujarat, Jharkhand and A&N Islands are granted admission in these hostels.
Source: Lok Sabha