E-Class Rooms in Kendriya Vidyalaya – 231 crores spent for Computer aided learning in three years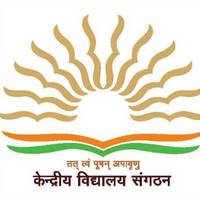 E-Class Rooms in Kendriya Vidyalaya – e-Classrooms in Kendriya Vidyalayas – Minister's reply to Lok Sabha – Unstarred Question No.3807
Lok Sabha question and answer session – Minister's reply regarding the amount spent for E-Class Rooms in Kendriya Vidyalaya
GOVERNMENT OF INDIA
MINISTRY OF HUMAN RESOURCE DEVELOPMENT
LOK SABHA
UNSTARRED QUESTION NO: 3807
ANSWERED ON: 19.03.2018
e-Classrooms in Kendriya Vidyalayas
3807. RAJEEV SHANKARRAO SATAV
JAYAKUMAR JAYAVARDHAN
P.R. SUNDARAM
DHANANJAY BHIMRAO MAHADIK
HEENA VIJAYKUMAR GAVIT
SUPRIYA SADANAND SULE
Will the Minister of HUMAN RESOURCE DEVELOPMENT be pleased to state:-
(a) the number of e-classrooms set up by Kendriya Vidyalayas in the Delhi region;
(b) whether there is lack of e-classroom facility in Kendriya Vidyalaya and students are facing lot of problem in Delhi region and if so, whether Kendriya Vidyalaya will establish e-classrooms for classes from Class VIII and above to provide better education to students and if so, the details thereof;
(c) whether e-classroom facility is not being used by teachers as they are not properly trained;
(d) if so, whether the Government has taken steps to increase computer literacy among school teachers and administrators; and
(e) the details of funds allocated/spent for Computer Aided Learning during the last three years and the current year, State/ UT-wise, and of the achievement made by Kendriya Vidyalayas after the introduction of e- classrooms?
ANSWER
MINISTER OF STATE IN THE MINISTRY OF HUMAN RESOURCE DEVELOPMENT
(SHRI UPENDRA KUSHWAHA)
(a) 745 e-classrooms have been set up in Kendriya Vidyalayas (KVs) of Delhi Region.
(b) Kendriya Vidyalaya Sangathan (KVS) has informed that no such problem has been faced by the students as e-classroom facility is available to the students from class III to XII on rotation basis.
(c) The teachers are properly trained and e-classroom facilities are being used by them regularly in classroom teaching – learning process.
(d) With a view to increasing computer literacy among school teachers and administrators, KVS is organizing need based training regularly.
(e) During last three years i.e. 2015-16, 2016-17& 2017-18, KVS has spent Rs. 2,31,34,77,169/- for computerisation and computer aided learning. Equipments related to computer aided learning are procured by KVS in a centralised manner and delivered to all locations across the country. Computer Aided Learning helps students in publishing, sharing and searching for information, widening the scope of learning and preparing them for future IT skills.
Source : Lok Sabha