Contractual Teachers in KVs and Ad-hoc teachers for Higher Education: Lok Sabha QA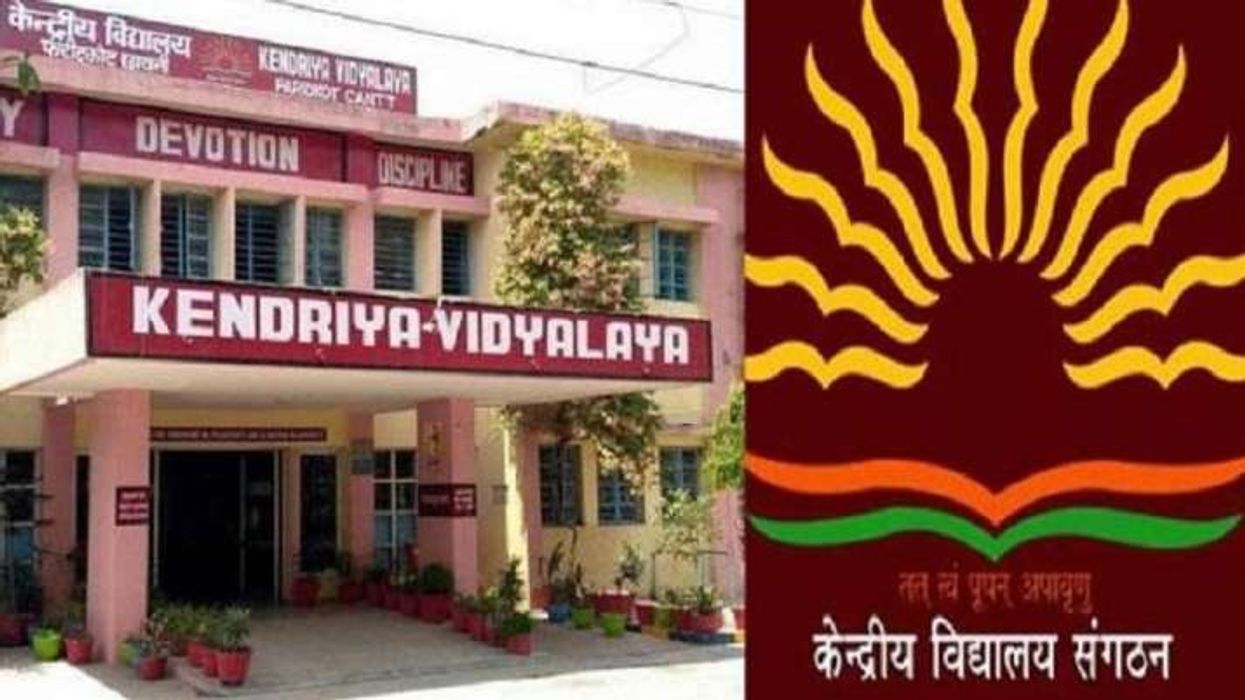 Contractual Teachers in KVs and Ad-hoc teachers for Higher Education in Central Universities, NIT, SPA, CFTI & IIEST: Lok Sabha QA
GOVERNMENT OF INDIA
MINISTRY OF EDUCATION
DEPARTMENT OF SCHOOL EDUCATION & LITERACY LOK SABHA
UNSTARRED QUESTION NO.1920 ANSWERED ON 13.03.2023
CONTRACTUAL TEACHERS IN KVs / AD-HOC TEACHERS FOR HIGHER EDUCATION
1920. SHRI RITESH PANDEY:
Will the Minister of EDUCATION be pleased to state:
(a) the details of number of teachers in Kendriya Vidyalayas employed on contractual basis in the last 5 years, State/UT-wise;
(b) the number of ad-hoc teachers in the higher education in the last 5 years, State/UT-wise;
(c) whether the Government is contemplating on the issue of contractual employment among teachers, if so, the details thereof and if not, the reasons therefor;
(d) whether the Government proposes to come up with a national-level policy framework to provide job security and other social security benefits to the contractual and ad-hoc teachers, if so, the details thereof and if not, the reasons therefor; and
(e) whether the Government plans to fill up over fifty per cent of senior faculty positions lying vacant in centrally-funded higher education institutions by promoting ad-hoc teachers to permanent positions, if so, the details thereof and if not, the reasons therefor?
ANSWER
MINISTER OF STATE IN THE MINISTRY OF EDUCATION (SMT. ANNPURNA DEVI)
(a) The State/UT-wise number of contractual teachers engaged in Kendriya Vidyalayas (KVs) from Academic Year 2018-2019 to 2022-23 are at Annexure-I.
(b) The State/UT/Higher Educational Institution-wise number of Ad-hoc teachers engaged in Centrally Funded Higher Educational Institutions (CFHEIs) under Ministry of Education are at Annexure-II.
(c) to (e) The vacancies arise due to retirement, resignation, promotion and additional requirement on account of up-gradation / sanctioning of new streams as well as enhancement of students' strength. Filling up of vacancies on regular basis is a continuous process and efforts are made to fill up the vacancies as per the provisions of the relevant recruitment rules of concerned Institution. Teachers are engaged on contractual basis for temporary duration by Kendriya Vidyalaya Sangathan (KVS) to ensure that the teaching-learning process is not hampered. To maintain the quality of education and to cover up the shortfall in the faculty, the CFHEIs under Ministry of Education are having the provision of recruiting / appointing visiting / adjunct faculty, Emeritus Professor, Institute Professor, ad-hoc faculty, Guest Faculty, Contract Faculty and Re-employed Faculty etc. There is no provision for making contractual / Ad-hoc teachers permanent as recruitment of teachers is made through a transparent participatory process through advertisement, written exam and interview. The process of filling up of lying vacant position of teachers / faculties have been advertised by the respective CFHEI under mission mode recruitment.
*****
ANNEXURE
State/UT- wise details of Contractual teachers engaged against vacant sanctioned posts in KVs for Academic Year 2018-19 to 2022-23
S.

No.

State/UT Name
2018-19
2019-20
2020-21
2021-22
2022-23

(as on 31.12.2022)

1
Andaman & Nicobar
35
23
2
15
27
2
Andhra Pradesh
270
235
106
484
502
3
Arunachal Pradesh
157
120
52
96
110
4
Assam
632
524
220
219
229
5
Bihar
319
287
61
334
459
6
Chandigarh
33
31
20
9
20
7
Chattisgarh
316
286
92
219
300
8
Dadra and Nagar Haveli & Daman and Diu
22
1
6
16
13
9
Goa
58
39
10
55
67
10
Gujarat
280
242
93
174
226
11
Haryana
112
132
45
52
92
12
Himachal Pradesh
129
139
45
28
48
13
Jammu & Kashmir
333
341
148
240
300
14
Jharkhand
214
167
65
257
330
15
Karnataka
497
482
80
732
790
16
Kerala
306
301
208
546
627
17
Ladakh
25
24
8
5
5
18
Lakshadweep
9
10
2
4
4
19
Madhya Pradesh
794
762
143
592
895
20
Maharashtra
543
444
151
417
668
21
Manipur
101
78
42
38
42
22
Meghalaya
86
55
11
20
28
23
Mizoram
36
36
10
18
30
24
Nagaland
45
36
15
24
25
25
Delhi
431
432
227
208
311
26
Odisha
474
391
188
516
659
27
Puducherry
57
41
20
82
90
28
Punjab
375
359
220
106
219
29
Rajasthan
260
335
61
140
143
30
Sikkim
22
15
1
8
9
31
Tamil Nadu
589
553
225
898
917
32
Telangana
299
240
139
436
477
33
Tripura
81
60
25
46
56
34
Uttar Pradesh
725
882
292
402
761
35
Uttarakhand
285
312
119
101
148
36
West Bengal
589
497
108
568
835
TOTAL
9539
8912
3260
8105
10462
ANNEXURE-II
State/UT-wise number of Ad-hoc teachers engaged in Centrally Funded Higher Educational Institutions (CFHEIs) under Ministry of Education
CENTRAL UNIVERSITIES
Sl.No.
Name of the State
Name of the University
Ad-hoc Staff Strength in Central Universities
01.04.2018
01.04.2019
01.04.2020
01.04.2021
01.04.2022
1
2
3
4
5
6
7
8
Non-NER Central Universities
1
Andhra Pradesh
Central University of Andhra Pradesh
0
0
0
2
0
2
Central Tribal University of Andhra Pradesh
0
0
0
0
0
3
National Sanskrit University
0
0
0
0
0
4
Bihar
Central University of South Bihar
0
0
0
0
0
5
Mahatma Gandhi Central University
0
0
0
0
0
6
Chhattisgarh
Guru Ghasidas Vishwavidyalaya
129
146
117
0
0
7
Delhi
University of Delhi
221
102
76
58
52
8
Jamia Millia Islamia
0
0
0
0
0
9
Jawaharlal Nehru University
0
0
0
0
0
10
Shri LBS National Sanskrit University
0
0
0
0
0
11
Central Sanskrit University
0
0
0
0
0
12
Gujarat
C.U. of Gujarat
0
0
0
0
0
13
Haryana
C.U. of Haryana
0
0
0
0
0
14
Himachal Pradesh
C.U. of Himachal Pradesh
0
0
0
0
0
15
Jammu & Kashmir
C.U. of Jammu
0
0
0
0
0
16
C.U. of Kashmir
17
0
0
0
0
17
Jharkhand
C.U. of Jharkhand
0
0
0
0
0
18
Karnataka
C.U. of Karnataka
0
0
0
0
0
19
Kerala
C.U. of Kerala
0
0
10
0
0
20
Madhya Pradesh
Dr. Harisingh Gour Vish.
0
0
0
0
0
21
Indira Gandhi National Tribal Univ.
0
0
0
0
0
22
Maharashtra
M.G.A. Hindi Vishwavidyalaya
0
0
0
0
0
23
Odisha
C.U. of Odisha
0
0
0
0
0
24
Punjab
C.U. of Punjab
0
0
0
0
0
25
Puducherry
Pondicherry University
0
0
0
0
0
26
Rajasthan
C.U. of Rajasthan
0
0
0
0
0
27
Tamil Nadu
C.U. of Tamil Nadu
0
0
0
0
0
28
Telangana
M.A.N. Urdu University
0
0
0
0
0
29
University of Hyderabad
7
6
5
4
0
30
The English & Foreign Languages Univ.
0
0
0
0
0
31
Uttarakhand
H.N.B. Garhwal University
0
265
0
10
0
32
Uttar Pradesh
Aligarh Muslim University
69
32
0
0
70
33
Banaras Hindu University
0
0
0
0
0
34
Babasaheb Bhimrao Ambedkar Univ. Lucknow
0
0
0
0
0
35
University of Allahabad
0
0
0
0
0
36
West Bengal
Visva Bharati
0
0
0
0
0
Total (I) (Non-NER Central univs)
443
551
208
74
122
NER Central Universities
37
Assam
Assam University
0
0
0
0
0
38
Tezpur University
0
0
0
0
0
39
Arunachal Pradesh
Rajiv Gandhi University
0
0
0
0
0
40
Manipur
Manipur University
0
0
0
0
0
41
Meghalaya
North Eastern Hill Univ.
0
0
0
0
0
42
Mizoram
Mizoram University
0
0
0
0
0
43
Nagaland
Nagaland University
0
0
0
0
0
44
Sikkim
Sikkim University
0
0
0
0
0
45
Tripura
Tripura University
0
0
0
0
0
Total (II) (NER)
0
0
0
0
0
Grant Total (I+II)
443
551
208
74
122
NATIONAL INSTITUTE OF TECHNOLOGY (NIT)
S. No.
State/UT Name
Name of NIT
Ad-hoc Staff Strength in NITs
2020
2021
2022
2023
1
Andhra Pradesh
Andhra Pradesh
60
70
80
110
2
Arunachal Pradesh
Arunachal Pradesh
0
1
0
5
3
Assam
Silchar
2
4
2
1
4
Bihar
Patna
16
40
37
27
5
Chattisgarh
Raipur
90
82
63
60
6
Goa
Goa
13
13
18
22
7
Gujarat
Surat
152
56
38
45
8
Haryana
Kurukshetra
61
78
88
57
9
Himachal Pradesh
Hamirpur
23
14
34
47
10
Jammu & Kashmir
Srinagar
63
5
4
12
11
Jharkhand
Jamshedpur
3
6
7
0
12
Karnataka
Surathkal
62
27
42
36
13
Kerala
Calicut
140
63
66
41
14
Madhya Pradesh
Bhopal
53
31
32
35
15
Maharashtra
Nagpur
51
27
42
23
16
Manipur
Manipur
36
36
34
33
17
Meghalaya
Meghalaya
16
12
9
23
18
Mizoram
Mizoram
13
14
12
11
19
Nagaland
Nagaland
14
3
0
10
20
Delhi
Delhi
17
5
12
13
21
Odisha
Rourkela
9
0
0
14
22
Puducherry
Puducherry
28
26
6
3
23
Punjab
Jalandhar
36
10
24
47
24
Rajasthan
Jaipur
0
2
2
3
25
Sikkim
Sikkim
44
0
30
0
26
Tamil Nadu
Tiruchirapalli
98
57
66
0
27
Telangana
Warangal
51
18
32
34
28
Tripura
Agartala
104
104
92
73
29
Uttar Pradesh
Allahabad
37
44
55
29
30
Uttarakhand
Uttarakhand
113
32
28
20
31
West Bengal
Durgapur
3
4
3
1
TOTAL
1408
884
958
835
SCHOOL OF PLANNING AND ARCHITECTURE (SPA)
Sl.

No.

Name of the State
Name of the SPA
Ad-hoc Staff Strength in SPA
2018-19
2019-20
2020-21
2021-22
2022-23
1
Madhya Pradesh
SPA Bhopal
16
14
16
9
11
 CENTRALLY FUNDED TECHNICAL INSTITUTE (CFTI)
Sl.

No.

Name of the State
Name of the CFTI
Ad-hoc Staff Strength in CFTI
2018
2019
2020
2021
2022
1
Punjab
Sant Longowal Institute of

Engineering and Technology

 

25

 

24

 

14

 

10

 

09
 INDIAN INSTITUTE OF ENGINEERING SCIENCE AND TECHNOLOGY (IIEST)
Sl.

No.

Name of the State
Name of the IIEST
Ad-hoc Staff Strength in CFTI
2020
2021
2022
2023
1
West Bengal
Shibpur
73
74
44
45
 *****
Source: Lok Sabha