Continuous Empanelment of HCOs under CGHS Hyderabad & Visakhapatnam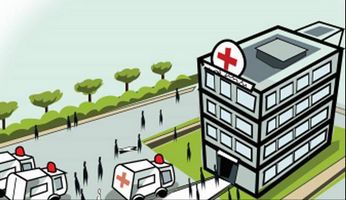 Continuous Empanelment of Health Care Organizations (HCOs) under CGHS Hyderabad & Visakhapatnam: CGHS Order dated 28.07.2021
Government of India
Ministry of Health and Family Welfare
Directorate General of CGHS
O/o The Additional Director, CGHS
Begumpet, Hyderabad-500 016.
No. CGHS/Hyd/Emp.HCO/2020/2087-2094
Dated : 28-07-2021.
OFFICE ORDER
Sub:- Continuous Empanelment of Health Care Organizations (HCOs) under CGHS-Outside CGHS, Hyderabad – Regarding.
Ref:- Revised Empanel List of HCOs of Hyderabad dated 30.12.2020.
The Hospitals / Diagnostic Centres which failed to submit renewed Performance Bank Guarantee (PBG), in spite of repeated reminders / notices, were delisted on 30.12.2020
The following HCOs which subsequently complied with the instructions and submitted renewed Bank Guarantee are included in the latest updated HCOs Empanelled :
1. LUCID MEDICAL DIAGNOSTICS PRIVATE LIMITED, HYDERABAD
2. WIN VISION EYE HOSPITALS PRIVATE LIMITED, HYDERABAD
3. PRADHAMA MULTI SPECIALITY HOSPITALS & RESEARCH INSTITUTE LIMITED, VISAKHAPATNAM
4. QUEEN'S NRI HOSPITAL (A unit of M/s. Chalasani Hospitals Private Limited), VISAKHAPATNAM
Additional Director,
CGHS Hyderabad