CBSE Class 12 Board Exam 2018 – Chemistry Sample Paper with Blue Print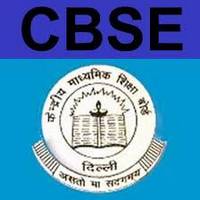 CBSE Class 12 Board Exam 2018: Chemistry Model question paper – check practical exam schedule for class 10, 12 board examination
Central Board of Secondary Education (CBSE) conducts board examination for Class 10 and 12 every year in the month of March and April. This year the official datesheet for class 12 and class 10 is expected to be released by the end of December month or in the first week of January 2018. The practical exams will begin from January 16.  Last date if the exams is before February 25, 2018.Last year, the class 12 exams started on March 9. The class 12 students who are preparing for chemistry exam can check out the sample paper link below –
Click here for model question paper with blue print
Question-wise distribution of marks :
Question number 1 to 5 are very short answer type, carrying 1 mark eachQuestion number 6 to 10 are short answer type, carrying 2 marks each
Question number 11 to 22 are short answer type, carrying 3 marks each
Question number 23 is a value based question carrying 4 marks
Question number 24 to 26 is long answer type, carrying 5 marks each.
CBSE circular
The circular dispatched to all schools includes instructions to conduct practical examination. While the time period is designated by the board, the actual dates for the practical exam is decided by the individual schools.
According to the circular, the schools will have to upload the practical marks on the website by February 25, 2018.
The schools will have to submit the internal grades for the students in class 10 to the board. They will be uploading the internal marks for class 10 students on the official website cbse.nic.in between January 10, 2018 till February 20, 2018.
Scheme of examination
CBSE board examination is divided into two parts: practical exam and theory papers. The practical exams for a few subjects like physics, chemistry, biology, accountancy, business studies, etc. are conducted at the schools, but by external examiners designated by CBSE. The theory papers are conducted as external examination for both class 10 and 12.
Marking scheme 
CBSE has notified the marking scheme for class 10 subjects including mathematics, science, social science, English (communications) and English (language and literature). Interested students can check the scheme on the website. For class 12, the marking scheme has been notified for subjects including accountancy, biology, business studies, chemistry, economics, English, Hindi, mathematics and physics.
According to the norm applicable for senior school certificate exam, candidates have to obtain 33% marks for theory subjects in order to qualify. For subjects with both theory and practical component, candidates have to obtain 33% marks in both the exams to qualify.
Sample papers
The board has also uploaded sample question papers for students to practice for the exam on the official website. Students can check the marking scheme. Here is a step-by-step guide on how to:
Log on to the official website www.cbse.nic.in
Click on the Examinations tab on the main header on the homepage
Select Examinations related materials from the dropdown
Link for marking scheme for both class 10 and 12 is listed on the new page that opens
Select, download and save the appropriate scheme
Take a printout for future reference