7th Pay Commission Latest News – CG Employees set to get 14.27% Hike from August 1 on Basic Pay
7th Pay Commission Latest News – CG Employees set to get 14.27% Hike – The hike in allowance has been delayed by at least four months.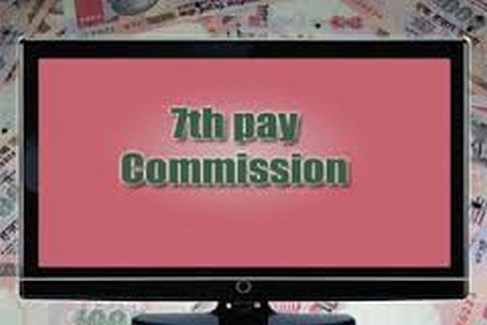 The much awaited hiked salary of Central Government employees will be credited to their official salary account by August 1, 2016, as the recommendations made by 7th Pay Commission was approved on June 29 by the central government. More than 47 lakh Central Government employees eagerly waiting for the hike will get 14.27 per cent hike in the basic pay and not 23.5 per cent.
The hike in allowance has been delayed by at least four months. For which the government has formed a high level committee headed by finance secretary Ashok Lavasa to re-examine the hike in HRA, NP, DA and many other allowances for the employees.
The salaries government employees would receive from August 1, on the basis of 7th pay commission recommendations would be hiked by 14.27 per cent, without any allowances. Which technically makes it a lowest ever salary hike implemented by any Pay Commission since independence.
On June 29, Central government had set up a high level committee to examine the anomalies in the 7CPC recommendations related to allowances. The committee will also consider the demand made by Central Government Employees Union leaders to increase minimum wage from Rs 18,000 to Rs 26,000.
The implementations of 7CPC which was done almost six months after Justice A K Mathur and his team submitted its findings and it will positively impact a total of 47 lakh central government employees, along with 53 lakh pensioners. The notification of the salary hike will be issued by the government by the end of this week.
However a point to ponder here is, the gap between the salaries of low grade employees and top bureaucrats have made a large portion of beneficiaries unhappy with the 7th Pay Commission.
According to National Joint Council Action (NJCA), a confederation of 3.3 million central government employees, called the hike as discrimination against lower grade employees.
NJCA's major objection is on the gap between lower paid employees and top officers.
The 1st pay commission had recommended pay of the top bureaucrats 41 times higher than the government employees at the bottom. But the subsequent pay commissions reduced the pay ratio. The last pay commission brought the pay ratio to 1:12 from 1:41. But the 7th pay commission increased the pay gap between the minimum and maximum from existing 1:12 to 1:13.8. And this pay gap has made lower rank employees aggrieved.
Source : india.com