7th Pay Commission Latest News – CBSE Chief inducted in to 7th CPC Implementation Cell
7th Pay Commission Latest News – CBSE Chief inducted in to 7th CPC Implementation Cell formed by Govt – Notification expected soon
Latest development on implementation of 7th Pay Commission recommendations – Even as Govt accepted the Commission's report as such and formed a committee to look in to allowances, Mr. Rajesh Kumar Chaturvedi who is also the present has been inducted in to the 7th Pay Commission Implementation Cell.
Govt has also promoised to form a committee to consider revision of Minimum Pay and Fitment Formula after all Central Government Employees Unions and Associations threatened to proceed with indefinite Strike Action from 11th July 2016. As of now, Central Government Employees Association and Railway Unions have decided to defer their strike action for four months.
Here is the extract of news regarding inclusion of CBSC Chairman in to 7th Pay Commission implementation Cell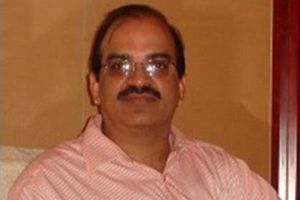 CBSE chief Rajesh Kumar Chaturvedi was on Thursday given the additional charge of chief of the implementation cell of the Seventh Central Pay Commission.
Chaturvedi will serve as Joint Secretary in the cell for three months or till appointment of a regular incumbent, an order issued by Department of Personnel and Training said.
The implementation cell was set up by the Finance Ministry in November last year. As per the Ministry's order, the cell is to be headed by Joint Secretary with the help of nine other staff.
The Union Cabinet had last month accepted almost all the recommendations of the pay panel.
Chaturvedi, a 1987 batch IAS officer of Madhya Pradesh cadre, was recently appointed as the Chairman of the Central Board of Secondary Education (CBSE).
The pay panel had in November last year recommended 14.27 per cent hike in basic pay at junior levels, the lowest in 70 years. The previous 6th Pay Commission had recommended a 20 per cent hike which the government doubled while implementing it in 2008. The Seventh Central Pay Commission recommended changes in the pay of around 1 crore individuals — 33 lakh central government employees, 14 lakh armed forces personnel, and 52 lakh pensioners.
In June, Finance Minister Arun Jaitley told a press conference that the government had decided to "by and large" accept the recommendations.
Source: Indian Express