Awareness about benefits of NPS – PFRDA conducts workshop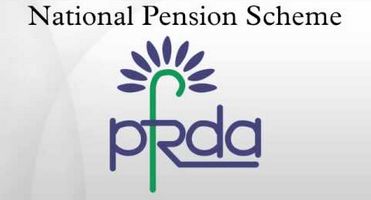 Awareness about benefits of NPS – PFRDA conducts the Workshop with Corporates to create an awareness about the features, benefits and the process of joining National Pension System (NPS)
Awareness about benefits of NPS – Ministry of Finance PIB news
Press Information Bureau
Government of India
Ministry of Finance
01-December, 2017 18:43 IST
PFRDA conducts the Workshop with Corporates to create an awareness about the features, benefits and the process of joining National Pension System (NPS); Also to create awareness about the role of Pension Funds under NPA architecture;
More than 1.80 crore subscribers join under NPS-Private sector
Pension Fund Regulatory Development Agency (PFRDA) in its endeavor to promote NPS among the corporates have embarked upon conducting NPS Workshops at various locations across the country. In continuation of that exercise, a Corporate Meet was held today in Pune in association with FICCI, Maharashtra State Council and Maharastra Chambers of Commerce, Industry and Agriculture.
More than 100 participants from around 55 corporates attended the workshop. PFRDA officials gave a detailed presentation on NPS and informed the participants about the features, benefits and the process of joining NPS to the employees as well as to the employer. The role of the Pension Funds under NPS architecture and the benefits of long term investment and the optimal return being generated by the Pension Fund following the investment guidelines issued by PFRDA was highlighted.
PFRDA officials also clarified the queries regarding joining of NPS, tax benefits, POPs details, timelines, transfer of superannuation fund to NPS, annuity etc. to the participants.
The recent developments under NPS-Private Sector (All citizen and Corporate) are listed below:
Process of Transfer of Superannuation / Recognized Provident Fund to National Pension System.
Allowing option to change the investment choice or asset allocation ratio twice in a financial year
Dispensing of requirement of submission of physical application form in case of subscriber opening account online and e-Signing the document.
Introduction of Alternative Investment Fund-a separate class of Asset "A"
Introduction of two new life cycle funds (LC 75 and LC 25)
Under Tier-I account, minimum contribution requirement in a financial year is reduced from Rs 6,000/- to Rs 1,000/-
As on 25th November 2017, more than 1.84 crores subscribers have joined under NPS-Private sector (Corporate and All Citizen model) . More than 6.58 lacs employees of 4,027 registered Corporates have joined NPS under NPS Corporate Model, and more than 5.46 lacs subscribers have joined NPS under NPS-All Citizen Model. The overall number of NPS and APY subscribers have crossed 1.80 crore with overall Asset under Management (AUM) of more than 2,15,461 crore. PFRDA's endeavour is to significantly scale-up these segments during the ongoing months.
Souce : PIB