Shortage of pilots in the country: Rajya Sabha QA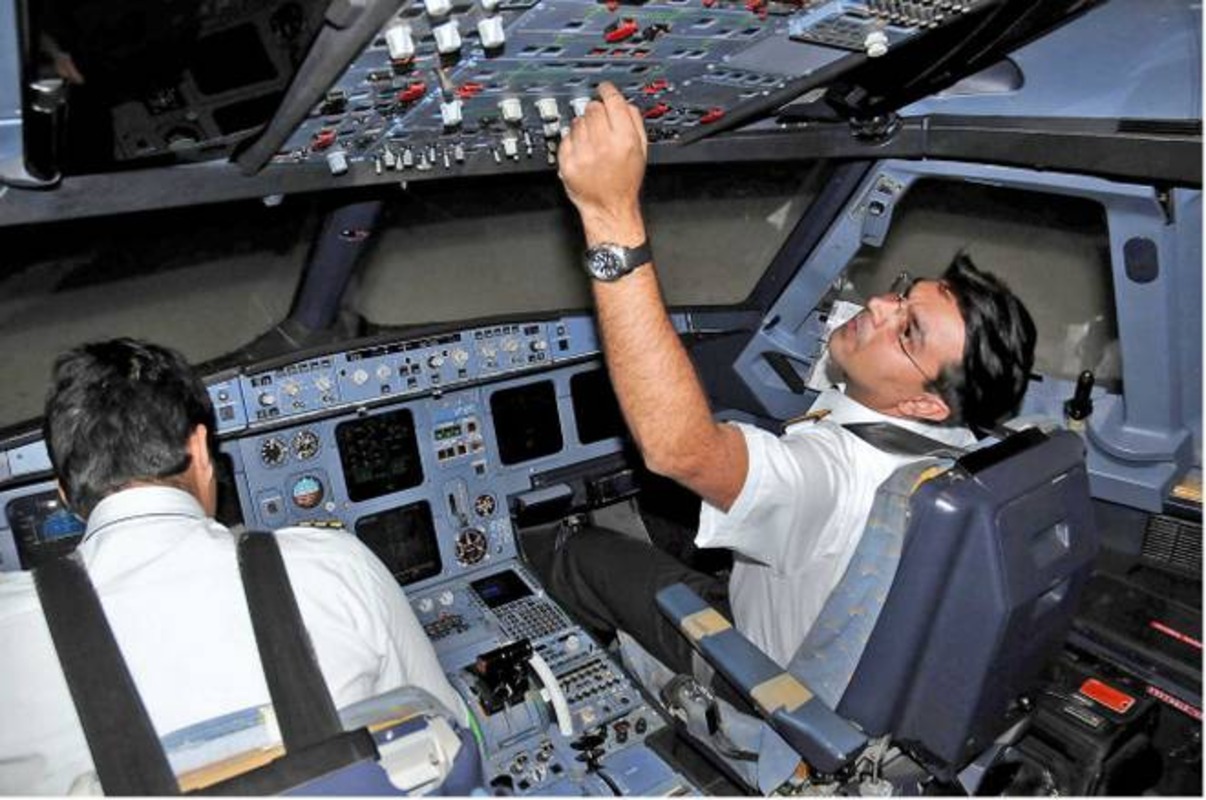 Shortage of pilots in the country – List of DGCA approved Flying Training Organizations, details of aviation universities/training and flying schools set up/proposed: Rajya Sabha QA
GOVERNMENT OF INDIA
MINISTRY OF CIVIL AVIATION
Rajya Sabha
UNSTARRED QUESTION NO. : 483
TO BE ANSWERED ON THE 12th December 2022
SHORTAGE OF PILOTS
483. DR. FAUZIA KHAN
Will the Minister of CIVIL AVIATION be pleased to state:-
(a) whether there is an acute shortage of pilots in the country?
(b) if so, the gap between the demand and supply, along with the steps being taken by Government to meet the demand?
(c) whether retired foreign pilots are allowed to fly airlines in the country?
(d) if so, details and justification thereof? and
(e) the details of aviation universities/training and flying schools set up/proposed to be set up to meet the requirements of rapidly growing aviation sector?
ANSWER
Minister of State in the Ministry of CIVIL AVIATION (GEN. (DR) V. K. SINGH (RETD))
(a) and (b) There is no shortage of pilots in India. There is, however, shortage of Type rated Commanders/PIC (Pilot-in-command) on certain types of aircraft and the same is being managed by utilising foreign pilots by issuing Foreign Aircrew Temporary Authorization (FATA). Presently, there are 82 FATA holders in India.
(c) and (d) Foreign pilots are issued Foreign Aircrew Temporary Authorization (FATA) under the provisions of Rule 45 of Aircraft Rules, 1937 & CAR Section 7, Series G, Part II. FATA is not issued to foreign license holder above the age of 65 years in conformity with Rule 28A of Aircraft Rules, 1937, and is further restricted to any lower age limit prescribed by the license issuing contracting State.
(e) There are 34 DGCA approved Flying Training Organizations (FTO) in India operating on 52 bases which provide aircraft flying training to obtain CPL (Commercial pilot License). List of FTOs is at Annexure I.
There are 07 Approved Training Organizations (ATO) which provide type specific aircraft training to Pilots. List of ATOs is at Annexure II.
Rajiv Gandhi National Aviation University (RGNAU), India's only aviation university has been established at Amethi, Uttar Pradesh (UP) under an Act of Parliament.
******
LIST OF DGCA APPROVED FLYING TRAINING ORGANISATIONS
| | | | | |
| --- | --- | --- | --- | --- |
| S No | State | Name | Address | Additional bases |
| 1. | Bihar | Bihar Flying Institute | Patna Airport, Patna | |
| 2. | Gujarat | Ahmedabad Aviation & Aeronautics Ltd., | AAA Hangar, Old Terminal Airport, Ahmedabad, Gujarat | |
| 3. | Gujarat | Gujarat Flying Club, | Vadodara A irport, Gujarat | |
| 4. | Haryana | Haryana Institute of Civil Aviation | Civil Aerodrome, Kunjpura Road, Karnal, Haryana. | 1.   Hisar, Haryana2.   Pinjore, Haryana |
| 5. | Haryana | FSTC Flying School Private Ltd | Chaudhary Bansi Lal Airport,Bhiwani, Haryana | Narnaul, Haryana |
| 6. | Jharkhand | Alchemist Aviation Pvt. Ltd. | Jamshedpur, Jharkhand | |
| 7. | Karnataka | Govt. Flying Training School | Jakkur, Bangalore | |
| 8. | Karnataka | Orient Flight Aviation Academy | Mysore, Karnataka | |
| 9. | Kerala | Rajiv Gandhi Academy for Aviation Technology | Thiruvananthapuram, Kerala | |
| 10. | Madhya Pradesh | Chimes Aviation Academy, | Sagar, Madhya Pradesh | |
| 11. | Madhya Pradesh | Madhya Pradesh Flying Club, Indore | Devi Ahilyabai Holkar Airport, Civil Aerodrome, Bijasan Road,Indore, Madhya Pradesh | Bhopal, Madhya Pradesh. |
| 12. | Madhya Pradesh | Sha-Shib Flying Academy, | Guna, Madhya Pradesh | |
| 13. | Maharashtra | Academy of Carver Aviation, | Baramati Airport, Baramati, Maharashtra | |
| 14. | Maharashtra | Blue Ray Aviation | BRAPL Hangar, Osmanabad Airport, Maharashtra | Mahesana, Gujarat |
| 15. | Maharashtra | Nagpur Flying Club | Office of the Divisional Commissioner, Civil Lines, Nagpur, Maharashtra. | |
| 16. | Maharashtra | National Flying Training Institute, Pvt. Ltd, | C/o Airport Authority of India, Birsi Airport, P.O.P; Paraswada, Gondia, Maharashtra | |
| 17. | Maharashtra | Redbird Flight Training Academy Pvt. Ltd. | Baramati Airport, Baramati, Maharashtra | 1.   Seoni, Madhya Pradesh2.   Lilabari, Assam          3.   Kalaburagi, Karnataka |
| 18. | Maharashtra | SVKM NMIMSAcademy of Aviation | Campus-Babulde, Shirpur, Dist. Dhule, Maharashtra | |
| 19. | Maharashtra | SKYNEXAero Pvt. Ltd. | Jalgaon Airport, Jalgaon, Maharashtra | |
| 20. | Maharashtra | The Bombay Flying Club, | Juhu Airport, Santacruz (W), Mumbai, Maharashtra | 1.    Mumbai, Maharashtra2.    Dhule, Maharashtra |
| 21. | Odisha | Govt. Aviation Training Institute, | Directorate of Aviation, Orissa, Civil Aerodrome, Bhubaneshwar, Odisha | Birasal, Odisha |
| 22. | Punjab | Patiala Aviation Club | Patiala, Punjab | Amritsar, Punjab |
| 23. | Rajasthan | Banasthali Vidyapith Gliding Flying Club | Banasthali, Dist. Tonk, Rajasthan | |
| 24. | Telangana | Asia Pacific Flight Training Academy Ltd. | GMR HIAL Airport, Rajiv Gandhi International Airport, Shamshabad, Hyderabad, Telangana (2013) | 1.    Begumpet Airport, Hyderabad, Telangana (2015)2.    Kalaburagi Airport, Karnataka (2021) |
| 25. | Telangana | Flytech Aviation Academy, | A1-Kauser, Plot No.295, Road No. 10, West Maredpally. Secunderabad.Telangana | 1.   Nadirgul, Telangana2.   Nagarjun Sagar, Andhra Pradesh |
| 26. | Telangana | Telangana State Aviation Academy, | Andhra Pradesh, old Air Port,Hyderabad, Telangana | |
| 27. | Telangana | Wings Aviation Pvt. Ltd., | 1-11-256/B, Plot No. 108,Adjacent Airport Road, Begumpet, Hyderabad, Telangana | |
| 28. | Uttar Pradesh | Ambitions Flying Club Pvt. Ltd | Aligarh, Uttar Pradesh | |
| 29. | Uttar Pradesh | Chetak Aviation | MS-10, NH-91, Aligarh Airstrip, Dhanipur Aligarh, Uttar Pradesh | |
| 30. | Uttar Pradesh | Falcon Aviation Academy | Ayodhya, Faizabad, Uttar Pradesh. (Non- operational) (2013) | Rewa, Madhya Pradesh (2019) |
| 31. | Uttar Pradesh | Garg Aviation Ltd. UP | Hangar No.3dhule, Civil Aerodrome, Cantt. Kanpur, Uttar Pradesh | |
| 32. | Uttar Pradesh | Indira Gandhi Rashtriya Udan Akademy | Fursatganj, Dist. Raebareilly, Uttar Pradesh | Gondia, Maharashtra |
| 33. | Uttar Pradesh | Pioneer Flying Academy Pvt. Ltd | MS-10, NH-91, Dhanipur Airport, Post Panethi, Aligarh, Uttar Pradesh | |
| 34. | Uttar Pradesh | Saraswati Aviation Academy | Sultanpur, Amhat Airfield, Uttar Pradesh | |
Source: Directorate General of Civil Aviation
LIST OF APPROVED TRAINING ORGANIZATIONS IN INDIA FOR IMPARTING TYPE SPECIFIC AIRCRAFT TRAINING
| | |
| --- | --- |
| S NO | ATO |
| 1 | FSTC India Pvt Ltd, Gurgaon and Hyderabad |
| 2 | CSTPL, Greater Noida |
| 3 | AGIPL (Airbus India), Gurgaon |
| 4 | CTE, AIR INDIA, Mumbai, Hyderabad, New Delhi |
| 5 | CAE, Bengaluru |
| 6 | AAG Centre for Aviation Training, Chennai |
| 7 | HATS-OFF Helicopter Training Pvt Ltd, Bengaluru |
Source: Directorate General of Civil Aviation
Source: Rajya Sabha