Revision of the Central Govt. Employees Group Insurance Scheme: 48th NC JCM Meeting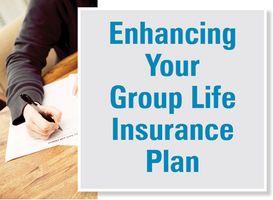 Revision of the Central Govt. Employees Group Insurance Scheme (CGEGIS): 48th NC JCM Meeting
Minutes of the 48th Meeting of the National Council (JCM) held on 26.06.2021 vide DoP&T OM No.3/4/2021-JCA dated 14th July, 2021
5.11 Item No. NC-48/5/21: Revision of the Central Govt. Employees Group Insurance Scheme (CGEGIS).
Secretary, Staff Side stated that the CGEGIS subscription rates and the benefits have not been revised for more than the past 3 decades despite various requests. This issue was discussed , in detail, long back with DoPT, DoE and DFS, and that the Staff Side views had been provided, but nothing has been done so far. Secretary, DFS, stated that CGEGIS-80′ was made exclusively for the central government employees, and that the subscription paid by the members bifurcated into Savings Fund (70%) and Insurance Fund (30%). Cabinet did not accept the recommendation of 7th CPC for a steep hike in monthly contribution and it was decided to formulate a Customized Group Insurance Scheme in consultation with all concerned stakeholders. A new proposal as sought from LIC to which the Staff Side objected , observing it to be on higher side and proposed a monthly subscription of Rs.1920 (480+1440), Rs.960 (240+720) and Rs. 640( 160+640) with insurance and saving components for the sum assured of Rs.50 Lakh, 25 Lakh and 15 Lakh respectively. He also stated that the Scheme should be run by GoI.
Decision: Chairman directed that DFS may finalize the matter in consultation with DoE and DoPT.
Previous: 5.10. Item No. NC-48/4/21: Introduction of Productivity Linked Bonus (PLB) in place of ad hoc Bonus: raising the minimum ceiling for the purpose of payment of Bonus to Rs. 18000/ – in accordance with 7th CPC.
Next: 5.12. Item No. NC-48/6 / 21: Withdrawal of orders of DA/ DR freeze (DoE).
View: Full Minutes of the 48th Meeting of the National Council (JCM) held on 26.06.2021