Mechanism to punish erring officials for disposing of grievances without appropriate qualitative action: Action Taken Report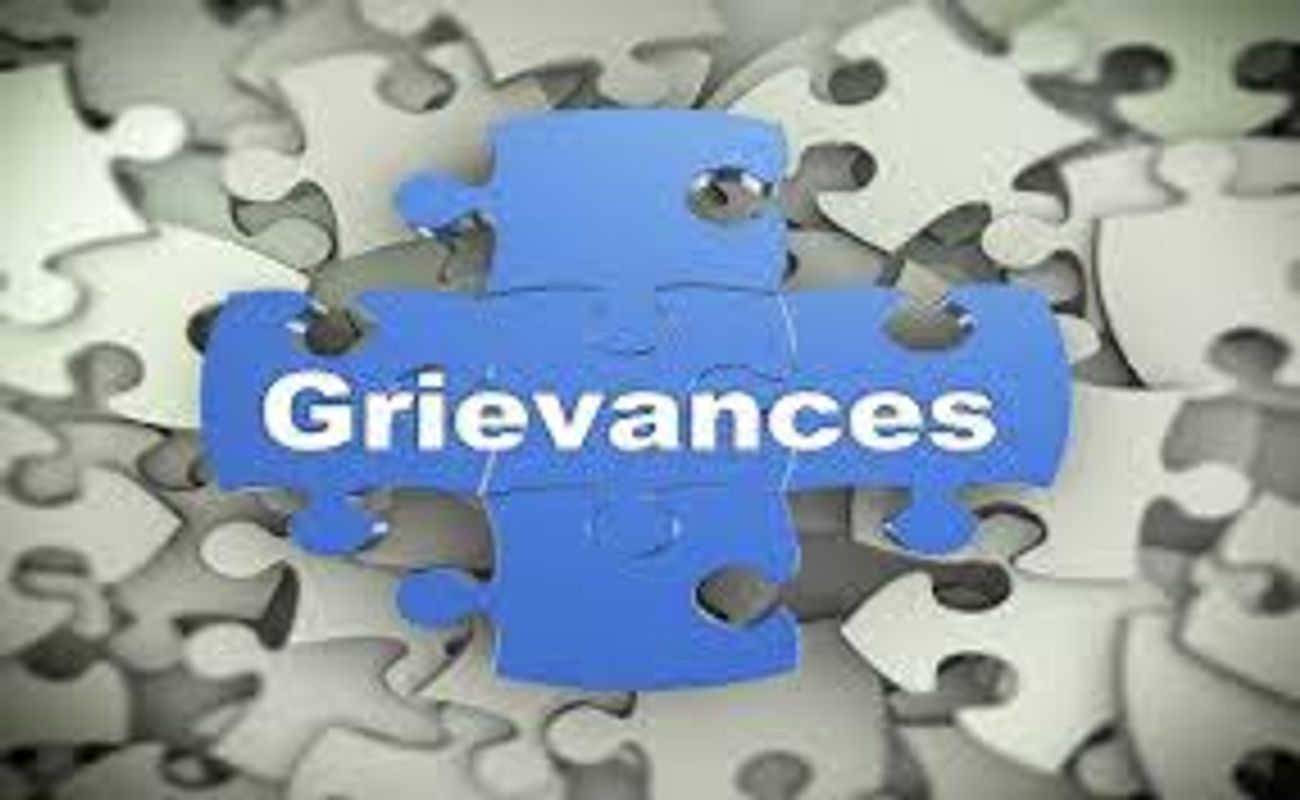 Mechanism to punish erring officials for disposing of grievances without appropriate qualitative action: Action Taken Report on recommendation of DRPSC
PARLIAMENT OF INDIA
RAJYA SABHA
DEPARTMENT-RELATED PARLIAMENTARY STANDING COMMITTEE ON
PERSONNEL, PUBLIC GRIEVANCES, LAW AND JUSTICE
Rajya Sabha Secretariat, New Delhi
December, 2022 / Agrahayana, 1944 (Saka)
ONE HUNDRED TWENTIETH REPORT
ON
ACTION TAKEN ON ONE HUNDRED TENTH REPORT OF THE COMMITTEE ON
"PENSIONER'S GRIEVANCES – IMPACT OF PENSION ADALATS AND CENTRALIZED
PENSION GRIEVANCES REDRESS AND MONITORING SYSTEM (CPENGRAMS)"
PERTAINING TO
THE DEPARTMENT OF PENSION & PENSIONERS' WELFARE
(MINISTRY OF PERSONNEL, PUBLIC GRIEVANCES & PENSIONS)
(Presented to the Rajya Sabha on 8th December, 2022)
(Laid on the Table of the Lok Sabha on 8th December, 2022)
Mechanism to punish erring officials for disposing of grievances without appropriate qualitative action
RECOMMENDATIONS/OBSERVATIONS IN RESPECT OF WHICH THE COMMITTEE DOES NOT ACCEPT THE REASONS GIVEN BY THE GOVERNMENT AND REITERATES ITS RECOMMENDATIONS
EFFECTIVENESS OF CPENGRAMS AND PENSION ADALATS – WAY FORWARD
Recommendation/Observation
3.6 The Committee notes that there is a steep increase in the number of re-registered grievances over the years. This, coupled with the feedback given by the aggrieved, drives home the point that the quality of grievance redressal is not satisfactory. The Department may put an accountability mechanism in place and explore the feasibility of holding the grievance redressal authorities concerned answerable for summarily disposing of grievances without appropriate qualitative action. (2.16)
Action Taken
3.7 An Appeal module to attend such grievances/cases which have been summarily disposed of without appropriate qualitative action has been introduced in CPENGRAMs. In cases where wilful lapses for summarily disposing of grievances without appropriate qualitative action are observed, the concerned departments are free to take disciplinary action.
Further observation
3.8 As suggested above, the Department should devise a mechanism to punish erring officials by imposing monetary cost or recommending disciplinary action against them. It should not be left to the concerned organisation.
Recommendation/Observation
3.9 The Committee acknowledges the consistent efforts being made by the Department to improve the effectiveness of grievance redressal machinery. The Committee in its 100th Report recommended the Department to strengthen the Grievance Redressal mechanism and make it more citizens friendly. The Committee desired that there should be a nodal authority in the department to whom complaints against the orders/decisions of individual Ministries/Departments can be made. The Committee hopes that the appellate mechanism shall be operationalized at the earliest. The Department may apprise the Committee about the status of appellate mechanism in its Action Taken Replies. (2.21)
Action Taken
3.10 There is already an Appellate Authority for each Ministry/Department who may take an appropriate decision on the appeal filed by the dissatisfied Petitioner.
Further observation
3.11 The Committee takes note of the reply. However, the appellate authority should be of appropriate seniority and he/she should also be empowered to recommend action as deem fit against those officials who are habitually responsible for delayed action or summary disposal of grievances without any qualitative action.
***
Source: Rajya Sabha