7th pay commission: Five latest pay-linked developments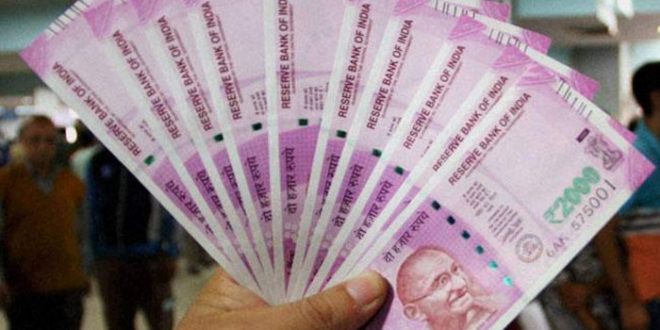 7th Pay Commission: Beyond rumours and speculations, there are several 7th pay commission-linked developments that have happened over the last few weeks. It is well known that the central government employees have been demanding a hike in the fitment factor. They getting salaries as per the fitment factor of 2.57 times while demanding a hike by 3.68 times, which will also increase the basic salary to Rs 26,000 from Rs 18,000. While the central government staff await a pay hike, here are five latest developments that you may have missed:
7th Pay Commission: Education fee for martyrs' children
Replying to a question in Lok Sabha, MoS Defence Subhash Bhamre informed that the government provides full reimbursement of tuition fee levied by the educational institutions concerned (including the school bus fee or actual fares paid for railway pass ). He also said that full reimbursement of Hostel Charges for those studying in boarding schools and colleges are also provided to the families. After the 7th pay commission, the government had restricted the said fee to Rs.10,000 per month. However, after all the three services along with Army Welfare Association had approached the Defence Ministry, the government removed the Rs 10,000 cap.
7th Pay Commission: Demands of Central government employees
National Council Joint Consultative Machinery, the organisation representing Central staffers, has written to Home Minister Rajnath Singh reminding him of the government's promises. In the letter number D.O.No.NC/JCM/2019, Secretary Shiva Gopal Mishra said the Centre should immediately act to restoration the Old Pension Scheme by removing NPS and should also improve the minimum wage and fitment formula recommended by the 7th Pay Commission.
7th Pay Commission: Doctors demand 7th CPC salary
Around 650 doctors of Jharkhand's Rajendra Institute of Medical Science (RIMS) college and hospital have again warned the government to boycott OPD services and go on indefinite hunger strike from Sunday if the government doesn't implement 7th pay commission pay scale for them. The doctors have been demanding 7th CPC for the last 9 months.
7th Pay Commission: Risk and Hardship allowances
The Ministry of Railways has decided to constitute a Committee for the inclusion of fresh categories within the ambit of Risk & Hardship Allowance. It said the function of the committee will be 'To holistically examine the inclusion of fresh categories within the ambit of Risk and Hardship Allowance introduced by 7th CPC'. The decision was taken on February 12, 2019.
7th Pay Commission for Uttar Pradesh Jal Nigam
The employees of Uttar Pradesh Jal Nigam has been protesting for the last three days demanding implementation of the 7th pay commission with effect from January 1, 2016. They have also said that the government must immediately pay the 6th pay commission arrears for the period from January 2006 to March 2010.
Source: zeebiz