Special Pension to Blinded Ex-Servicemen Increased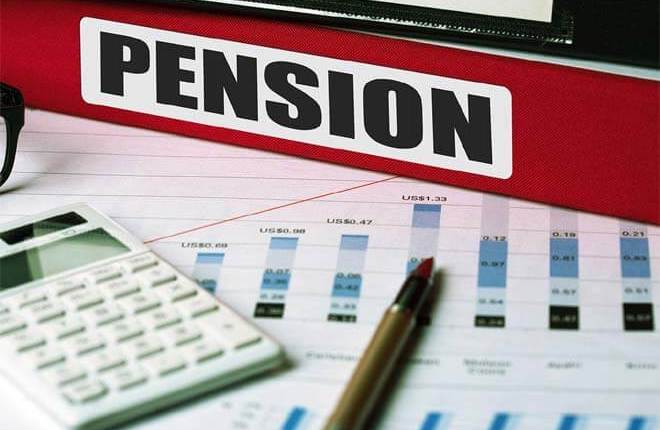 Special Pension to Blinded Ex-Servicemen Increased – Enhancement in the rate of Special Pension to Blinded Ex-Servicemen under AO 606/75
Special Pension to Blinded Ex-Servicemen Increased – PCDA Circular
Office of the Principal CDA(Pensions)
Draupadi Ghat, Allahabad- 211014
Circular No.587
Dated: 06th October, 2017
To,
The Chief Accountant, RBI, Deptt. Of Govt. Bank Accounts, Central office C-7, Second Floor, Bandre- Kurla Complex, P B No. 8143, Bandre East Mumbai- 400051
All CMDs, Public Sector Banks including IDBI Bank
Nodal Officers, ICICI/ HDFC/ AXIS/ IDBI Banks
Managers, All CPPCs
Military and Air Attache, Indian Embassy, Kathmandu, Nepal
The PCDA (WC), Chandigarh
The CDA (PD), Meerut
The CDA, Chennai
The Director of Treasuries, All States
The Pay and Accounts Officer, Delhi Administration, RK Puram and Tis Hazari, New Delhi
The Pay and Accounts Office, Govt of Maharashtra, Mumbai
The Post Master Kathua (J&K)
The Post Master Camp Bell Bay
The Pr. Pay and Accounts Officer, Andaman and Nicobar Administration, Port Blair
Subject: Enhancement in the rate of Special Pension to Blinded Ex-Servicemen under AO 606/75.
Reference: This office Circular No. 295 dated 03.01.2002.
Copy of GOI, MoD letter No. 1(10)/2009-D(Pen/Policy) dated 29th August 2017 on the above subject, which is self-explanatory, is forwarded herewith as annexure to this circular for further necessary action at your end.
2.In terms of Para-1 of GOI, MOD letter dated 8th June 2017, the rate of Special Pension to Blinded Ex-Servicemen under AO 606/75 has been enhanced from Rs. 500/- pm to Rs. 4000/- pm with effect from June, 2017.
3.In view of the sanction of the GOI, MOD, the enhanced rate of Rs.4000/- pm as admissible to Blinded Ex-Servicemen w.e.f. June 2017 may be revised and paid on the authority of this circular.
4.This circular has been uploaded on this office website www.pcdapension.nic.in for dissemination to all alongwith Defence pensioners and Pension Disbursing Agencies.
No. Grants/Tech /05/LXXIX
Dated: 06th October,2017
(Nasim Ullah)
Asst. Controller (P)
Download / Read Special Pension to Blinded Ex-Servicemen Increased PCDA Circular No.587 dated 06.10.2017