Sensitization of officials on the salient provisions of Official Secrets Act, 1923: MOD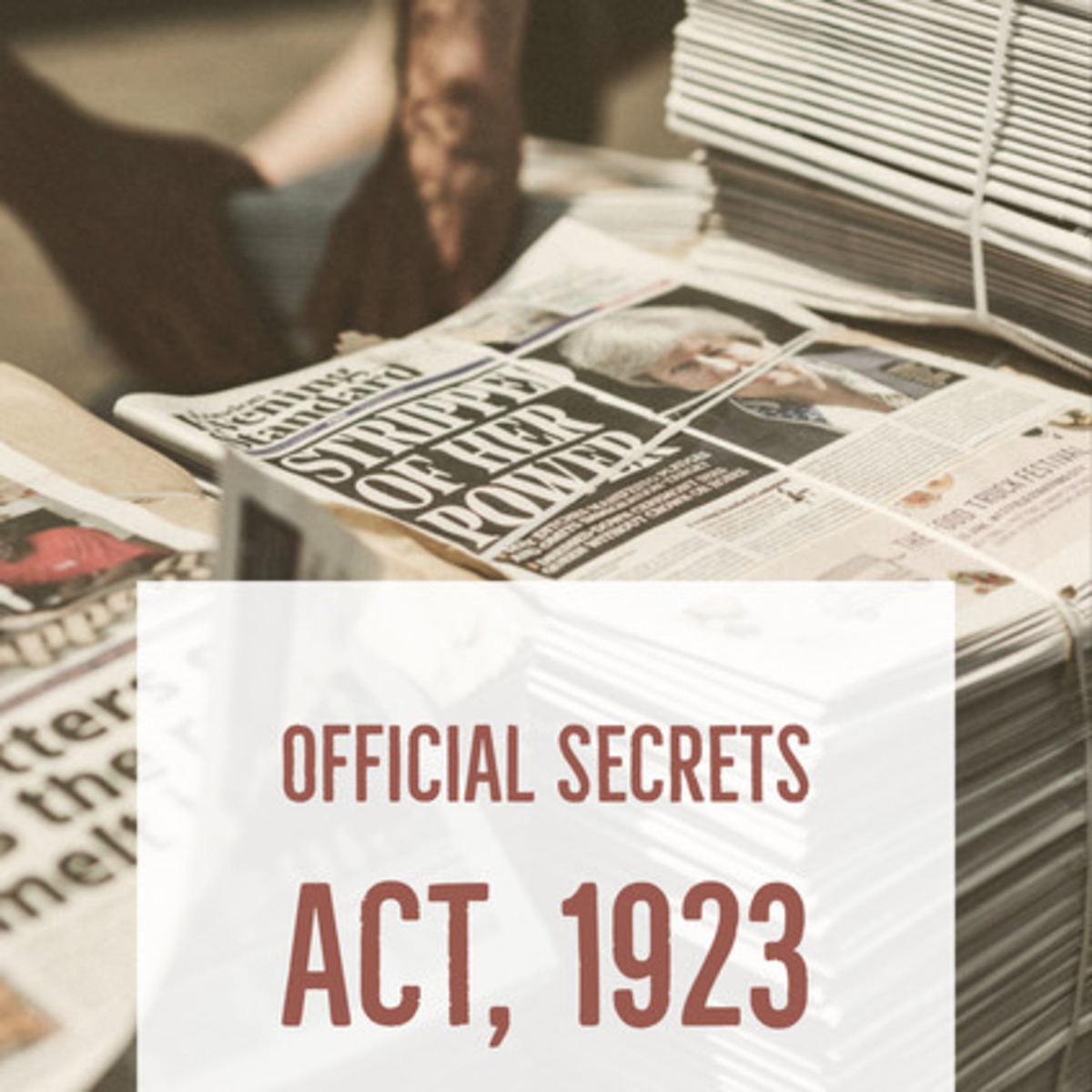 Sensitization of officials on the salient provisions of Official Secrets Act, 1923 and Rule 11 of Central Civil Services (Conduct) Rules, 1964: MOD Circular dated 05.09.2023
MoD/13/D(Def. Policy)2021
Ministry of Defence
Department of Defence
D(Def. Policy)
Room No. 234-A, South Block
New Delhi – 110011
Date: 05 September. 2023
CIRCULAR
Sub.: Sensitization of officials on the salient provisions of Official Secrets Act, 1923
In the recent past, there have been a number of incidents of leakage or unauthorized disclosure of official information which are in violation of the provisions contained in Official Secrets Act, 1923 and Rule 11 of Central Civil Services (Conduct) Rules, 1964
2. In view of the above, a gist of the relevant provisions of Official Secrets Act, 1923 and Rule 11 of Central Civil Services (Conduct) Rules, 1964 is enclosed herewith with a request to sensitize all the officials under your jurisdiction. The Official Secrets Act, 1923 and CCS (Conduct) Rules, 1964 are available in public domain.
3. This issues with the approval of Competent Authority.
Encl. As stated
(Pranay Kumar Soni)
Dir. (Policy & Planning)
23011525 / 23012765
Salient Provisions of Official Secrets Act, 1923
Objective:
To safeguard the privacy and confidentiality of the government particularly for national security purposes.
Applicability:
The Official Secrets Act, 1923 extends to whole of India including any office or employment under any department of the government and applies also to individuals contracted or employed on behalf of the government and citizens of India outside India.
Important Features:
Provides the framework for dealing with espionage, sedition, and other potential threats to the integrity of the nation.
Makes spying, sharing 'secret' information, unauthorized use of uniforms, interference with the police or armed forces in prohibited/restricted areas, among others, punishable offences.
Guilty person may face jail term upto 14 years, a fine, or both.
Important Sections of Official Secrets Act 1923 and punishments
Section 3: Penalties for spying – Engaging in activities such as accessing forbidden areas, creating sketches or plans for the benefit of enemies, collecting and sharing secret codes, passwords, documents, or notes that could aid enemies and likely to affect the sovereignty and integrity of India and compromise the safety and security of the country, is punishable with imprisonment up to 14 years.
Section 5: Wrongful communication of information: Any disclosure of secret official information, using it for gain of any foreign power, unauthorized retention or failure to take reasonable care is also a violation of the act, and is punishable with imprisonment up to three years, or with fine or with both.
Section 9. Attempts, incitements, etc.: Attempts to commit an offence or even abetment has same liability as commission of offence.
Section 10. Penalty for harbouring spies: Knowingly harbouring any person who has committed an offence or about to commit an offence under the Act, is an offence which is punishable with imprisonment up to three years or with fine or with both.
"No Government servant shall, except in accordance with any general or special order of the Government or in performance in good faith of the duties assigned to him, communicate, directly or indirectly, any official document or any part thereof or classified information to any Government servant or any other person to whom he is not authorized to communicate such document or classified information'.
Source: CGDA