Promotion policy for officers in the Indian Army – Committee Constituted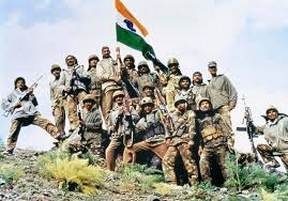 Constitution of a Committee to review the Promotion policy for officers in the Indian Army
Defence Ministry Circular on Promotion policy for officers in the Indian Army
File No. 25(2)/2016-D(MS)
Government of India
Ministry of Defence
South Block, New Delhi
Dated: 17.1.2017
Subject: Constitution of a Committee to review the Promotion policy for officers in the Indian Army.
The Government has decided to constitute a Committee of following officers to examine and give their recommendations to MoD on the changes in Promotion Policy and the Quantified System of Selection (QSS) for officers of Indian Army:-
(i) Lt Gen (Retd.) G. S. Katoch, AVSM, VSM
(ii) Lt Gen (Retd.) A.K. Ahuja, UYSM, AVSM, SM,VSM**
2. The Terms of Reference of the Committee shall be as below:
(a) To study and recommend appropriate amendments in the Quantified System of Selection (QSS) in order to infuse more objectivity, transparency and fairness in the system.
(b) To study and recommend the changes required in the Promotion policy presently followed in the Army. This will cover aspects like method for calculation of vacancies, Cut-off CRs required, Consideration of Special Review/ Withdrawn and Deferred cases, Zone of consideration, Notional Empanelment etc.
(c) To suggest the Model Calendar of Selection Boards.
3. The Committee may call for such records and information as may be considered necessary from AHQ and D(MS), MoD. AHQ and D (MS), MoD will make available all records as may be required by the Committee.
4. An officer of Brig level will be attached with the Committee by the MS Branch of AHQ, who will be tasked to arrange all logistics, secretarial and other assistance to the members of the committee.
5. Detailed order regarding remuneration, transport charges etc. payable to the Committee shall be issued separately.
6. The Committee will submit its report within one month from the date of issue of this letter.
7. This issues with the approval of Hon'ble RM.
(Prachish Khanna)
Director (MS)
Download Defence Circular No.25(2)/2016-D(MS) dated 17.01.2017