One Rank One Pension – Resolve Issues before 7th Pay Panel Rollout
One Rank One Pension – Resolve Issues before 7th Pay Panel Rollout – "The meeting, which also discussed measures to implement the one rank, one pension (OROP) notified on November 7 for ex-servicemen, was held in a constructive manner."
The Army, Navy and IAF chiefs on Tuesday af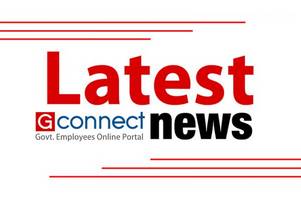 ternoon met defence minister Manohar Parrikar to urge the government to resolve the eight "critical issues and persisting core anomalies" before implementing the 7th central pay commission (CPC), which submitted its report in November.
The meeting of the three service chiefs – Air Chief Marshal Arup Raha, Admiral Robin Dhowan and General Dalbir Singh Suhag – with Parrikar came in the backdrop of the government setting up a cabinet secretary-led empowered committee of secretaries to "screen" and "process" the recommendations of the 7th CPC in "a detailed and holistic" manner.
"The meeting, which also discussed measures to implement the one rank, one pension (OROP) notified on November 7 for ex-servicemen, was held in a constructive manner. The minister said he would ensure concerns of the armed forces are suitably addressed," said a defence ministry source.
The armed forces are unhappy with the recommendations of the 7th central pay commission on several counts, which they contend will further erode their already diminished status as well as pay and pension parity vis-a-vis their civilian counterparts if implemented without requisite modifications.
As earlier reported, the armed forces have complained the 7th CPC's new pay matrix, which has replaced the earlier pay bands with grade pay, has used differential principles, discriminatory yardsticks and skewed data for structuring the salaries of military personnel. It will lead to lesser pay and allowances for military personnel as compared to their civilian counterparts at corresponding stages.
The armed forces are also upset that the 7th CPC downgrades them to the level of the central armed police forces when successive pay commissions traditionally recognised their parity with the Indian Police Service.
Source: TOI