One Rank One Pension may not increase Army Personnel's Pension much
Present One Rank One Pension Scheme may not increase Army Personnel's Pension much – As per News Paper reports Govt is delaying OROP on the apprehension of Protest by Ex-Servicemen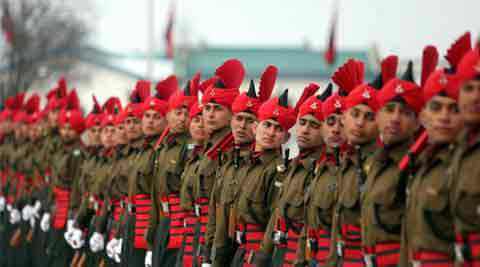 As ex-servicemen steadfastly press for the implementation of One Rank One Pension (OROP), top Ministry of Defence (MoD) sources have said that the main reason behind the delay is not funds, but the minuscule increase that jawans may get if OROP is implemented in its present form.
Sources said that the concern within the government is that the jawans may get an increase of just about "few hundred" rupees per month — a raise that may not justify the decade long OROP agitation.
The fear within political decision-makers is that OROP, if implemented in present form, may result in many dragging the government to courts, and may even create a political crisis. "It is no longer a budgetary concern. The formula to arrive at Rs 8,300-odd crores has already been approved. The real worries within South Block are political. Under the present formula, the jawans may just get about few hundred rupees of increase per month in their present pensions. This amount, the political class within the present government believes, is too small to pacify the agitation that has been spread over almost three decades," a top Defence Ministry official said.
According to the official, the implementation — which is just short of being announced any moment, may trigger dissatisfaction and will result in soldiers dragging the government to courts and become a political issue. Citing the reason behind the small increase for jawans, the official said: "The government, in 2009, corrected the pensions of retired armed forces personnel to parity as per Sixth Central Pay Commission.
The jawans largely benefited out of the correction as the pension amounts increased. So the gap that earlier existed has largely been bridged. Rs 5000 crore has already been spent on bringing about the parity," the official said. According to Indian Ex-Servicemen Movement (IESM) data, OROP — if implemented in its present form — will ensure an increase of between Rs 525 and Rs 1,720 to jawans in their monthly pensions by virtue of percentage of their low basic pensions. Widows will get a hike of Rs 1,500 per month. The officers are likely to get a per month pension increase between Rs 10,000 to Rs 20,000.
According to sources, UPA too was worried about the political and legal consequences of these "relatively small" monthly increments after implementing OROP and had carried out "three rounds of equalisation" to work out a solution.
The MoD official said that so far, the present government, though committed, has not carried out any such equalisation. Group Captain V K Gandhi, general secretary, IESM said, "Our present demands have been agreed upon not only by officers but even by jawans. We are not willing to accept any dilution in the demands."
Source: The Indian Express