ECHS Empanelled Hospitals for Ex-Servicemen in Amritsar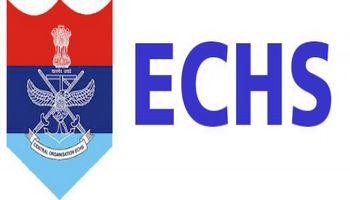 ECHS Empanelled Hospitals for Ex-Servicemen in Amritsar – Full List of Hospitals along with Services provided is listed below
ECHS Empanelled Hospitals for Ex-Servicemen in Amritsar – Complete list of approved hospitals and facilities available are furnished.
Annexure 6
MOD / GOI Letter No 22B(03)/2017/WE/D(Res-1) dated 2.6.2017 
EMPANELMENT OF HOSPITALS AND NURSING HOME FOR ECHS
AMRITSAR
S.No

Name of Hospitals, Nursing Homes and Diagnostic Centres

Service proposed for recognition

1.
Amandeep Hospital, GT Road, Model Town, Amritsar —143001, Punjab
NABH
Beds :- 164
Clinical Services : Anaesthesiology, Emergency
Medicine, General Medicine, General Surgery including Laparoscopic surgery, Intensive Care Unit. Neuro Surgery, Orthopaedic surgery including Joint Replacement Surgery and Arthroscopic Surgery,Otorhinolaryngology, Plastic and Reconstructive Surgery, Spine Surgery.Diagnostic Services : Bone DensitometryTransfusions Services       Blood Bank, Blood Transfusions Services.

Professions Allied to Medicine:Dietetics,
Physiotherapy. Speech & Language Therapy.
Supersedes previous MoD/Gol letter No.22(61)/06/US(WE)/D(Res) dated 23 Oct 2006 pertaining to said hospital.

2.
IVY Health and Life Sciences Pvt Ltd, Village Heir Airport Road. Amritsar (Pb)-143001
NON NABH
Beds : 170
General Services :General Medicine, General
Surgery, Obstetrics and Gynaecology, Paediatrics, Orthopaedics. ICU and Critical Care Units. ENT, Dermatology and Psychiatry.
Laboratory Services : Haematology,
Histopathology. Biochemistry and SerologyImaging Services :- X-ray. CT Scan. MRI, Inverventional and Vascular Radiology and USG.Specialised Services  :- Cardio Thoracic Surgery. Cardiology (consultation and diagnostics), Inverventional Cardiology. Nephrology including Dialysis. Urology including Lithotripsy, OrthopaedicSurgery-including arthroscpopy and Joint Replacement Surgery, Endoscopic Surgery, Neuro Surgery. Neuro Medicine, Gastro Intestinal Surgery,Gastroenterology. Plastic and Reconstructive
Surgery, Endocrinology. Vascular Surgery, Respiratory Diseases, Critical Care Medicine,  Neonatology.
Download ECHS Empanelled Hospitals for Ex-Servicemen in Amritsar Circular MOD / GOI Letter No 22B(03)/2017/WE/D(Res-1) dated 02.06.2017