7th Pay Commission Pension revision – Interpretation of Proposed Option 3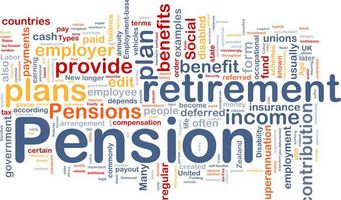 7th Pay Commission Pension revision – Interpretation of Proposed Option 3 by RSCWS for revised Pension as per 7th CPC recommendations as an alternate to Option 1 recommended by 7th Pay Commission
INTERPRETATION OF PROPOSED OPTION 3 FOR REVISED PENSION HOW FAR IS IT AN ALTERNATIVE TO OPTION 1 RECOMMENDED BY 7Tth CPC? By N. P. MOHAN, President, RSCWS
The most significant recommendation of 7th  CPC is to bring parity between past pensioners with those retiring after 1-1-2016 (Para 10.1.67). A long standing demand of the pensioners, who have been the victim of Modified Parity in the last two decades from 1-1-1996 (5th CPC), has been addressed by the Commission The parity is sought to be achieved by the recommendation of Option 1 for revised pension which provides for consideration of increments earned in the last Level  by a pensioner while in service. Recognizing the delay in checking record for ascertaining the increments for implementation of this option, revised pension in the interim phase was recommended to be fixed by multiplying the pension fixed after 6th  CPC by MF of 2.57 (Option 2). This option has already been implemented.
While  accepting the  above  recommendations, Govt.  had  constituted a  5  member  Committee under  the chairmanship of Secretary (Pension) to examine the feasibility of implementation of Option 1. The Committee in its meeting with JCM on 6th October has suggested an alternative option (Option 3) to overcome the difficulty of tracing record in some cases. It has been indicated in Para 5 of the minutes of the meeting "that the Committee has found that the alternative method of arriving at notional pay in Seventh CPC by applying formula for pay revision for serving employees in each Pay Commission and giving 50% of this as pension to be beneficial to all pensioners in comparison to the fitment method."
Dispensation of revised pension under alternative Option 3 will depend on the decision of the Govt on the recommendations of this Committee. The impact of Option 3 as understood from the proposal of the Committee mentioned in above is reflected in the 3 tables indicating the revised pension.
EXAMPLE OF REVISED PENSION UNDER OPTIONS 1 & 2 of 7th CPC & OPTION 3
BASED ON NOTIONAL PAY IN SUCCESSIVE PAY COMMISSIONS
(As proposed in Para 5 of the minutes of the meeting of Feasibility Committee held with JCM on 6-10-2016)

FOR PENSIONERS RETIRING IN 5TH CPC REGIME (1.1.1996 TO 31-12-2005) FROM SCALE S 13 (7450-11500)-LEVEL 7
Average
Pay on retirement

Pension
after 5th
CPC (Higher of Mod. Parity or
with factor of
2.26) – whichever is
higher

Notional
pay-6th
CPC (As per Fitment table-6th CPC)

Notional
pay-7th
CPC with
MF OF
2.57-3rd option (col.2xMF)

Pay in the
next cell of 7th
CPC Pay
Matrix-
3rd
Option

Pay based
on option 1 with no. 0f
increments
(7th CPC pay matrix- Level 7)

Revised
Pension as per
Option 3
(col.4/2)
Revised
Pension as per
Option 1
(col.5/2)

Revised
Interim
Pension as per Option 2 of
7th CPC (Col.2×2.57)

1

2

          3       
18460

4

5

           6       
44900

7

8

9

7450
9230
47442
47600
23800
22450
23721
7675
9230
18880
48522
49000
46200
24500
23100
23721
7900
9230
19300
49601
50500
47600
25250
23800
23721
8125
9230
19720
50680
52000
49000
26000
24500
23721
8350
9436
20144
51770
52000
50500
26000
25250
24249
8575
9690
20550
52814
53600
52000
26800
26000
24903
8800
9944
20970
53893
55200
53600
27600
26800
25556
9025
10198
21390
54972
55200
55200
27600
27600
26210
9250
10453
21810
56052
56900
56900
28450
28450
26863
9475
10707
22230
57131
58600
58600
29300
29300
27516
9700
10961
22650
58211
58600
60400
29300
30200
28170
9925
11215
23070
59290
60400
62200
30200
31100
28823
10150
11470
23480
60344
60400
64100
30200
32050
29477
10375
11724
23900
61423
62200
66000
31100
33000
30130
10600
11978
24320
62502
64100
68000
32050
34000
30783
10825
12232
24740
63582
64100
70000
32050
35000
31437
11050
12487
25160
64661
66000
72100
33000
36050
32090
11275
12741
25580
65741
66000
74300
33000
37150
32744
11500
12995
25990
66794
68000
76500
34000
38250
33397
NOTES:-  1. This table is illustrative under option 3 which is as per understanding of the proposal indicated by the Feasibility Committee based on Notional pay fixation in successive Pay Commissions.
2.     Actual     fixation     of     revised     pension     will     depend     on     Govt's     decision     in     the     matter.
3. The figures of revised pension under Option 1 (Col. 8) are for each stage of increment.
Compiled by: N. P. Mohan, President, RSCWS