7th Pay Commission – Empowered Committee of Secretaries may Submit their Report before Cabinet this Wednesday
7th Pay Commission – Empowered Committee of Secretaries may Submit their Report before Cabinet this Wednesday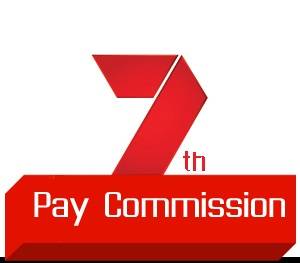 The wait for nearly 1 crore central government employees and pensioners waiting for allowances and arrears under the 7th Pay Commission may come to an end this week.
Reliable sources suggest that the Empowered Committee of Secretaries are going to place the recommendations made by Lavasa Committee on Allowances this week in front of the Cabinet.
Union Cabinet, led by Prime Minister Narendra Modi meets every Wednesday.
In April, while accepting the report from the recommendation panel, Finance Ministry had said, that the report will be examined in the Department of Expenditure and will be placed before the Empowered Committee of Secretaries (E-CoS) set-up to screen the 7th CPC recommendations and to firm-up the proposal for approval of the Cabinet.
Official sources said, Other recommendations that included a change in the present system of accounting, wherein pay and allowances are clubbed and it would be difficult to bifurcate these. Out of 196 allowances, the 7th Pay Commission report had recommended abolition of 52 and subsuming of another 36 into larger existing ones.
7th pay commission had recommended house rent allowance (HRA) to be paid at the rate of 24%, 16% and 8% of the new Basic Pay, depending on the type of cities.  But, employees' unions have demanded HRA at 30, 20 and 10%.
It may be recalled that while recommendations of the 7th Pay Commission report on salaries and pensions were implemented, allowances are still being paid at old rates.
Demands for modifications were received in respect of 79 allowances after Committee met members of the Standing Committee of National Council (Staff Side), Joint Consultative Machinery (JCM), representatives of various staff associations of railways, postal employees, doctors, nurses, and Department of atomic Energy. Meeting with representatives of the Defence Forces, DGs of Central Armed Police Forces (CAPFs) were also held.
Committee thereafter suggested modifications in some allowances which are applicable universally and others which apply to specific categories – railway men, postal employees, scientists, defence forces personnel, doctors and nurses and others.