7th Pay Commission – Cabinet Postpones Meet – Here is What Happens Next on Allowances and HRA
7th Pay Commission – Cabinet Postpones Meet – Here is What Happens Next on Allowances and HRA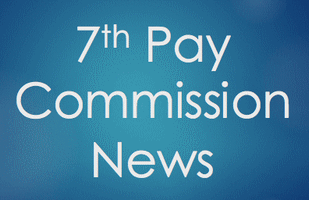 The Union Cabinet has fixed a new date to take up the issue relating to higher allowances and HRA as per the 7th Pay Commission. Sources said that the matter was not taken up on Wednesday by the Cabinet. Now the agenda will be set following which the matter will be taken up for final consideration.
A Union leader who did not wished to be named said that the matter will be taken up soon by the Cabinet.
Employees will have to wait in agony
A crucial Union Cabinet meeting was scheduled to be held on Wednesday. Now that the matter was not taken up, the Cabinet will discuss the issue soon after setting an agenda, the leader also informed.
E-CoS report with Cabinet
The report with by Empowered Committee of Secretaries is with the Cabinet. Senior officers including Finance Minister Arun Jaitley is going through the report. He would discuss the matter directly with the Prime Minister Narendra Modi and then place it before the Cabinet for a final decision on higher allowances and HRA.
Proposal for consideration by Cabinet
An increase in House Rent Allowance (HRA) and basic pay was among the major concerns raised at the meeting of Empowered Committee of Secretaries for Central government employees. Although some reports indicated that the a cap of 25 per cent and 27 per cent was put on HRA, the Cabinet is likely to reverse that as per the employees' demands.
Hike in allowances to be cleared
The only good news as per sources is, hike in allowances may be cleared for the central government employees. The proposal to hike their allowances as per the recommendations of the 7th Pay Commission will be considered by the Cabinet.
Source: One India