7th Pay Commission – Cabinet to meet E-CoS to Discuss Allowance – Clarity on Arrears await
7th Pay Commission – Cabinet to meet E-CoS to Discuss Allowance – Clarity on Arrears await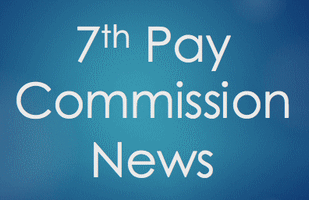 Union Cabinet is likely to meet Empowered Committee of Secretaries (E-CoS) this week to discuss the implementation of revised allowance and House Rent Allowance (HRA) under 7th Pay Commission.
Last week, Union Cabinet was expected to announce its decision on issues related to salary hike, HRA, Dearness Allowance (DA) and Transport Allowance (TA) as per 7th Pay Commission. But, the meet with was postponed by the Cabinet.
The meet is likely to happen this week.
However, reportedly, it is confirmed that central government employees will get revised allowance including higher HRA from July 18 onward.
While the reports for higher allowance going around, there is still no clue about arrears. Till now the government has not given any official confirmation regarding arrears to allowances.
Quoting NJCA chief Shiv Gopal Mishra, a report said, "There is no confirmation on the arrears. It is the right of the central government employees to get arrears. There has been an unprecedented delay in this regard."
Moreover, one of the reason for the delay in implementing the 7th pay commission recommendations could be the rising concerns related to inflation by Reserve Bank of India (RBI).
On June 7, in its bi-monthly monetary policy, RBI had said "At the current juncture, global political and financial risks materialising into imported inflation and the disbursement of allowances under the 7th central pay commission's award are upside risks."
According to a report, Mishra said, "If there is going to be an impact on inflation then it is the duty of RBI to find an alternate solution. The Government of India is an employer. And an ideal employer has to revise wages when required. You cannot tell employees that the wages and allowances would not be revised as we are facing financial hardships."
Further, the Committee on Allowances headed by Finance Secretary Ashok Lavasa had suggested capping HRA at 25%-27% as against demands of 30% by the central government employees' unions.
To which the central government employees demanded that the HRA must be left unchanged at 30%, 20% and 10% depending on the city they live in.
The meeting with Cabinet will also discuss issue related to the change in accounting period. Out of 196 allowances, the 7th Pay Commission report had recommended abolition of 52 and subsuming of another 36 into larger existing ones.
Source: Zeebiz