7th Pay Commission – Cabinet gives Allowance Approval a miss in Jaitley's Absence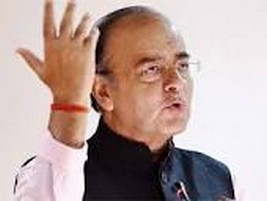 7th Pay Commission – Cabinet gives Allowance Approval a miss in Jaitley's Absence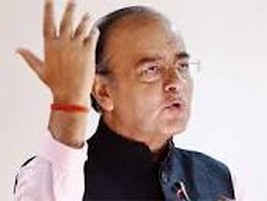 Central government employees will have to wait a while longer for availing benefits of the changed allowance rates as per 7th pay commission recommendations, as the Union Cabinet did not discuss the matter even in the second meeting this month. The proposals in this regard, which the Cabinet has to take a decision on, were not tabled for deliberation as Finance Minister Arun Jaitley is on a trip to South Korea.
Jaitley left yesterday for a four-day visit to attend second annual Board of Governors meeting of the Asian Infrastructure Investment Bank (AIIB). He will also pitch India as a favourable investment destination when he meets top brass of Korean companies like Samsung and Hyosung Group among others as 50 lakh central government employees await a decision on the allowance rates under the 7th Pay Commission.
The Cabinet was expected to decide on House Rate Allowance (HRA) rates also, the most talked about allowance of all, but did not in Jaitley's absence. The Finance Minister had received the consolidated proposals from the Empowered Committee of Secretaries (E-CoS) on June 1 for federal Cabinet's consideration, raising hopes of central government employees that good news is on the cards. But the matter has eluded the Cabinet for the second meeting.
Earlier, yesterday it was reported that Cabinet might not take up the allowances of central government employees on account of Finance Minister's not being able to attend the meeting.
Central government employees had been waiting almost for a year now for updates on allowances since the 7th Pay Commission recommendations on pay and pension were approved by the Cabinet. The pay panel had, however, recommended abolition of or subsuming of allowances like acting, assisting cashier, cycle, condiment, flying squad, haircutting, rajbhasha, rajdhani, robe, shoe, shorthand, soap, spectacle, uniform, vigilance and washing.
The 7th Pay Commission had recommended abolishing 53 of the 196 allowances, and subsuming 36 other allowances. It also recommended slashing the House Rent Allowance (HRA)–for metros, commission recommended bringing down the HRA from 30 per cent to 24 per cent.
The 7th Pay Commission had recommended the rate of House Rent Allowance (HRA) be kept at 24 percent, 16 percent and 8 percent of the Basic Pay for Class X, Y and Z cities respectively.
Government employees protested the recommendations of the Seventh Pay Commission, following which the Narendra Modi-government formed a Committee on Allowances under Finance Secretary Ashok Lavasa to review the suggestions. It was constituted in July and after an extended deadline was asked to submit its report to the government by February 22, 2017. The review report was finally submitted in April this year.
The report was then forwarded to the Empowered Committee for consideration and consolidation which, in turn, submitted it to Jaitley. He is now expected to present the same before the Cabinet for the final nod.
Source: BT