7th Pay Commission Allowances will be cleared by Cabinet within this month – AIRF
7th Pay Commission Allowances will be cleared by Cabinet within this month – AIRF General Secretary Shri. Shiv Gopal Mishra reports after meeting Cabinet Secretary
After Empowered Committee Secretaries screened the 7th Pay Commission Allowances Committee report submitted by Shri.Ashok Lavasa, there was no indication from Govt or Staff Side Associations about Union Cabinet taking up revision of Allowances for Central Government Employees.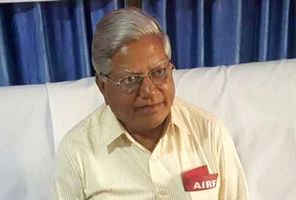 However, as reported by Shri.Shiv Gopal Mishra, General Secretary, AIRF, the first indication has come from Cabinet Secretary to the effect that 7th Pay Commission Allowances matter will be placed in next Cabinet Meeting.
This is really a good news for all Central Government Employees. Since coming Wednesday being Yoga Day, Union Cabinet may be meeting one or two days later. If what Cabinet Secretary has told is not a sugar-coated assurance, major allowances such as House Rent Allowane (HRA), Transport Allowance, Travelling Allowance, Children Education Allowance etc will be revised within this Month as per modifications suggested by Allowances Committee in the 7th Pay Commission report
Let's hope for the best. The following paragraphs are the extracts from the report of General Secretary AIRF, one of the major Railway Employees Unions.
7th Pay Commission Allowances Committee submitted report – Finance Ministry official press release
7th Pay Commission Allowances related report submitted to Cabinet by Empowered Committee Secretaries
Click here to Estimate your HRA – GConnect 7th Pay Commission HRA Calculator
No.AIRF/405(VII CPC)(Allowances)

Dated: June 15, 2017

The General Secretaries,
All Affiliated Unions,
Dear Comrades!

Sub: Brief of the meeting held today with the Cabinet Secretary

Today I met the Cabinet Secretary, Government of India, and shown our anguish regarding non-settlement of demands of the Central Government Employees, particularly non-approval of the allowances by the Cabinet.

The Cabinet Secretary assured that, all the things are in the process and most probably would be placed in the next Cabinet meeting.

Normally, Union Cabinet meets on every Wednesday, but this time 21st June, 2017 being "Yoga Day", this may defer for one or two days, so according to the assurance given by the Cabinet Secretary, we hope that the matter of the allowances would be settled within this month.

We have also come to know from the reliable sources that the Committee on National Pension System(NPS) has also submitted its report and some serious discussion is on for its implementation.

The Cabinet Secretary also assured that he has discussed the issue of "Very Good" benchmark with the CRB as well as Secretary(DoP&T), where he has advised them that the benchmark should be the same as prevalent in the case of promotion; the same should be for MACP also.

This is for your information.

Yours faithfully,
sd/-
(Shiva Gopal Mishra)
General Secretary
Source: AIRF