Employees' Provident Fund (EPF) withdrawal rules & Interest Rate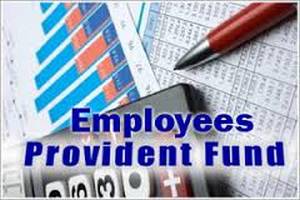 Employees' Provident Fund or EPF, a government-run pension scheme, fetches an interest at the rate of 8.65 per cent. It is a mandatory contribution from the salary of an individual that every organisation with more than 20 employees has to deduct. EPF is regulated by retirement fund body EPFO or Employees' Provident Fund Organisation. The retirement fund body allows the subscriber to make withdrawal from a PF corpus under certain conditions, according to its website – epfindia.gov.in.
Here are 10 things to know about EPF withdrawal rules:
1. EPFO enables eligible subscribers to apply for a withdrawal from the EPF account through its unified portal, unifiedportal-emp.epfindia.gov.in.
2. For initiating withdrawal from a PF corpus, the subscriber must have an active UAN (Universal Account Number).
3. The mobile number used for activating the UAN should also be in working condition, according to EPF's website.
4. The UAN should be KYC (Know Your Customer) verified by furnishing information such as Aadhaar, PAN (Permanent Account Number).
5. EPFO allows 100 per cent withdrawal – or full withdrawal – in case the subscriber is unemployed for two months.
6. An EPF subscriber can withdraw up to 50 per cent of the employee share for the marriage of self, son/daughter or brother/sister. However, the EPF subscriber must have completed seven years of service to qualify for this type of advance from the account, according to the EPFO website.
7. The EPF subscriber, after having completed seven years of service, is also allowed three withdrawals of 50 per cent of employee share with interest for education of his or her child.
8. EPF members having completed five years of service can also apply for an advance for purchase of a house/flat or construction of a house, under certain conditions. The amount allowed for such a withdrawal is limited to the least of 36 months of basic wage along with dearness allowance (DA), the total of employee and employer shares, or the total cost of such purchase or construction.
9. EPF subscriber is allowed to withdraw from the corpus for repayment of outstanding principal and interest towards a home loan after having completed 10 years of service. The amount permitted in such a case is limited to the least of 36 months of basic wage and dearness allowance.
10. In order to initiate a EPF claim online via EPFO's website, the subscriber is first required to login to the EPFO portal using UAN and password. After opening the claim form, the subscriber is required to choose the type of withdrawal claim they wish to file-full withdrawal, partial withdrawal or pension withdrawal. The claim of the employee is forwarded to the employer for approval. Once approved, the PF amount is credited to the subscriber's account within 10 days.
Source: ndtv