7th Pay Commission – A Fillip to the Economy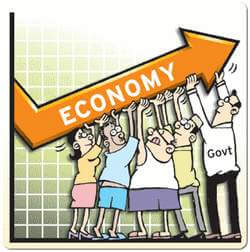 7th Pay Commission – A Fillip to the Economy – Indian Express Article on the impact of 7th Pay Commission in Indian Economy due to Higher disposable Income in the hands of Central Government Employees and Pensioners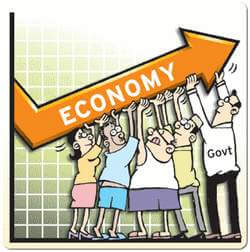 A fillip to the economy this year will come mostly from a consumption-led demand boost driven largely by easing liquidity conditions, lower interest rates, better rural incomes following normal rains and higher disposable incomes with the kicking in of the 7th Pay Commission award.
The 7th Pay Commission award (23.6% hike) with arrears from January 2016 will also see 3.4 crore employees and pensioners (Centre, states and PSUs) spend more money on a variety of goods. "This means higher consumption similar to what happened in the past. But the previous two Pay Commission awards came with a lag of two years. So the arrears were large. This time, it will not be so," says Pronab Sen, former Chief Statistician, government of India and now Country Director, International Growth Centre, a think tank based at LSE, run in partnership with University of Oxford.
Also read: 7th Pay Commission to boost Economy – NDTV Profit Article
The biggest impact of the Pay Commission awards will be in the housing segment in smaller cities. "Most people spend it on pre-paying home loans, making down payments for homes or buying cars," said Sen. The incremental spending would be the highest on food, housing, transportation, jewellery and entertainment based on the NSSO Consumption Survey 2011-12, says Neelkanth Mishra, in a Credit Suisse report on the impact of the 7th Pay Commission. He expects the economy to see a Rs 4.5-lakh crore boost over the next two years if the government finally ends up increasing pays by 3-5% more than the recommendations.
Other Stories in the same Topic:
7CPC and One Rank One Pension – India to grow at 7.7% after 7th CPC Implementation – ICRA
7th Pay Commission – It is not just Central Govt Employees Eagerly Anticipating Implementation
7th Pay Commission and Country's Economic Growth – More reports by analysts
But Sen says that with an estimated 40% government staff now part of the National Pension System (NPS), a larger portion of their incomes is expected to be saved for the future than being spent. "They do not get defined benefits (it has been 12 years since new government employees have been moved to a market-linked pension NPS since January 2004).
To maintain their current standard of living, they will need to save more than those who benefited from the earlier Pay Commissions." While urban consumer spending has held steady over the last two years, rural incomes have remained stressed following two consecutive years of drought. In fact, rural wages have remained stagnant, and in real terms, possibly declined, despite benign inflation.
Source: The Indian Express