7th Pay Commission – Jaitley Did Lie on Minimum Pay to Cover Allowance Arrears – CG Employees
7th Pay Commission – Jaitley Did Lie on Minimum Pay to Cover Allowance Arrears – CG Employees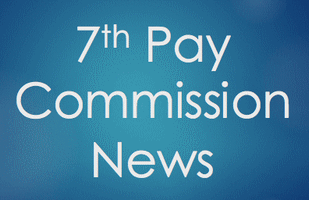 A meeting of the central government employees was held to discuss the recommendations of the 7th Pay Commission. It has been decided that the central government employees represented by their leaders would take up the matter with the government.
The main crux of the meeting with the government would be to express unhappiness over the manner in which the allowances were rolled out. They would convey to the government their grievances and ask for the revised allowances to be rolled out from July 2016 onwards.
Jaitley has cheated us
The central government employees are of the view that they had been cheated by Finance Minister Arun Jaitley on 7th pay commission. He had promised them that the minimum pay would be hiked beyond Rs 18,000 a day after the 7th Pay Commission recommendations were cleared by the Cabinet.
Jaitley had said after the meeting that "the minimum pay of central government employees Rs 18,000 was made on recommendations of the 7th Pay Commission. But government will consider hiking it after discussions with all stakeholders" However this never happened the employees' union has alleged.
Jaitley told a big lie
Despite Jaitley's promise of hiking the minimum pay, he never did it. The employees ask why he made such a promise when it he could not keep up his word. Employees feel that he was trying to cover up the matter relating to the allowances. The employees had waited for good news on allowances and felt that arrears would be paid from July 2016 onwards. However after the Cabinet meeting the employees were left disappointed as the allowances were being rolled out from July 2017 onwards.
Retain existing percentage of 30, 20 and 10
The Central Government Employees are dissatisfied by the decision taken by the Government not to revised the HRA percentage recommended by the pay panel.The demand of the Staff Side is reiterated for retaining the existing percentage of 30%, 20% and 10%.
The low paid employees who were getting Transport Allowance @ Rs.3600 + DA a on 1.1.2016 is subject to huge financial loss since their Transport Allowance has been reduced to Rs.1300+DA. This injustice should be rectified. Official Side agreed for a review.
Main demand is on allowances
Even though the demand of the Staff Side is that, Allowances should also be revised from the date of revision of pay i.e.1.1.2016, at least Government should have given the same from the date of notification of 7th Pay Commission as was done during the previous pay commissions.
The Official Side is requested to consider this demand. The Staff Side also drew the attention of the Official Side towards the Awards given by the Board of Arbitration in favour of the employees in the past in the regard.
Source: OI