7th Pay Commission – Fitment Factor Likely to be 3 With Hike in Minimum Pay to Rs 21,000
7th Pay Commission – Fitment Factor Likely to be 3 With Hike in Minimum Pay to Rs 21,000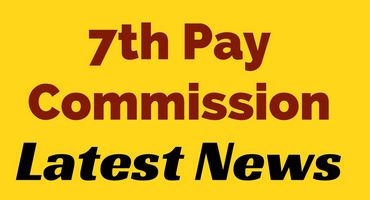 After the 7th Pay Commission recommendations were approved, the National Anomaly Committee is set to meet and decide on the hike in minimum pay.
Last year in September, the government had formed a 22-member National Anomaly Committee which was headed by Secretary of Department of Personnel and Training (DoPT). The committee was formed to look into the concerns of central government employees related to the minimum pay.
Now, after discussing the matter with the stakeholders, the committee may recommend a hike in minimum pay to Rs 21,000.
The government is likely to soon announce the decision of raising the minimum pay for central government employees considering the inflationary pressure, a reliable source said.
However, the central government employees unions were demanding the rise in minimum pay to Rs 26,000 and raising fitment formula to 3.68.
In June, when the Union Cabinet had approved the implementation of 7th Pay Commission, that time, the Ministry had fixed minimum pay at Rs 18,000 considering the fitment formula at 2.57.
Keep your Fingers Crossed 
The National Anomaly Committee will meet soon. On the agenda would be the basic minimum pay which the Central Government employees have demanded be raised from Rs 18,000 to Rs 25,000. The NAC would by a majority vote decide on this aspect.
What to Expect?
Sources say that there is a general agreement that the basic minimum pay should be hiked. Finance Minister Arun Jaitley had assured that the minimum pay would be hiked. While the employee unions have been demanding that the minimum pay be hiked to Rs 25,000, the NAC majority would however may vote to clear a Rs 21,000 hike in basic pay.
Fitment Factor may be tinkered with
The NAC would also take up for discussion the rise in fitment factor. In order to increase the basic minimum pay, the fitment factor currently at 2.57 will be raised to 3 times. Sources say that the NAC agrees that the fitment factor should be 3 times. This would ensure that the salary and pension for all Central Government employees would go up.