Merger of 78.2% DA with Pay for BSNL and MTNL Employees – Latest Position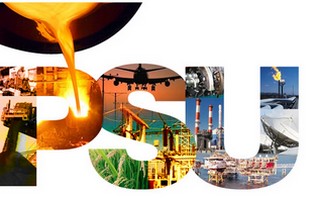 Communications Minister's reply in Rajya Sabha regarding Merger of 78.2% DA for fitment of Revision of Pay for BSNL & MTNL Employees
Minister for Communications reply in Rajya Sabha regarding Payment of DA as per Sixth Pay Commission recommendations
GOVERNMENT OF INDIA
MINISTRY OF COMMUNICATIONS
RAJYA SABHA
UNSTARRED QUESTION NO-2605
ANSWERED ON-24.03.2017
Payment of DA as per Sixth Pay Commission recommendations
2605 . Shri Sanjay Raut
(a) whether it is a fact that Government has paid 78.2 per cent D.A. to staff and officers of BSNL as per recommendations of the Sixth Pay Commission whereas the staff and officers of MTNL have not been paid the same so far; and
(b) if so, the time by which Government would pay 78.2 per cent D.A. to staff and officers of MTNL as per Sixth Pay Commission as paid to BSNL staff and officers?
ANSWER
THE MINISTER OF STATE (IC) OF THE MINISTRY OF COMMUNICATIONS& MINISTER OF STATE IN THE MINISTRY OF RAILWAYS
(SHRI MANOJ SINHA)
(a) & (b) In Bharat Sanchar Nigam Limited(BSNL),on the basis of recommendations of Second Pay Revision Committee for revision of pay scales for Central Public Sector Enterprises (CPSE) with effect from 01.01.2007, the benefit of merger of 50% DA (Dearness Allowance) effectively amounting to 78.2% for the purposes of fitment is being paid. The additional expenditure being incurred due to revision is being borne by BSNL.
Mahanagar Telephone Nigam Limited (MTNL) has recommended to Department of Telecommunications (DoT) for extending the benefit of merger of 50% DA effectively amounting to 78.2% for which it has sought full financial support from the DoT due to its present financial situation. The proposal of MTNL has been examined and it has been observed that there will be financial implications of Rs.140 Crores per annum towards additional burden on salaries and around Rs.1136 crores for payment of arrears. Further there will be financial implications on account of pensionary benefits to be paid by Government. As per DPE (Department of Public Enterprises) guidelines the CPSE concern has to bear the additional financial implication on account of pay revision from their own resources.
Source : Rajya Sabha